Reclaiming the USSR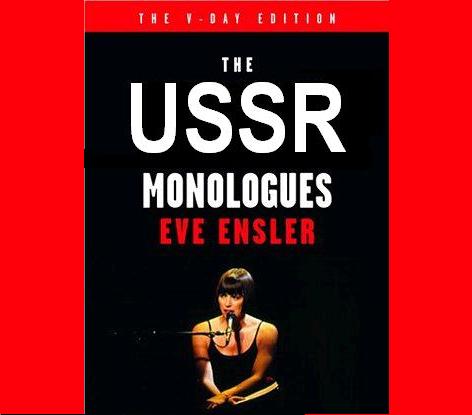 The Vagina Monologues of Soviet studies is finally here!
After years of being made to feel guilty and ashamed about their past, of knowing that they did not fit into the virgin/whore, dissident/collaborator straitjacket of Western sovietology, ordinary ex-citizens of the USSR can thank Alexei Yurchak for an empowering and nuanced take on everyday Soviet life and how it should be understood.
It's time to embrace and celebrate Sovietness!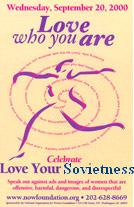 As a Russian expat whose studies of his own country were exclusively confined to the Western narrative taught in the US and UK, I found his social-anthropological book, 'Everything Was Forever, Until It Was No More' particularly compelling (Click here for a PDF of the essay that was the basis for the book). Many thanks to FPA Russia Blog reader Scott Spires for bringing it to my attention!
Yurchak offers an important and refreshing post-colonialist critique of Western studies of Russia's transition from communism. The prevailing scholarship, he writes, "implicitly reproduces an underlying assumption: socialism involved a complex web of immoralities that are calibrated as such against a moral system, perhaps Western democracy".
In Everything Was Forever, Yurchak rejects the concept of 'living a lie', that binary approach that labelled Soviet citizens as either dissidents or collaborators:
"What may get lost in these accounts is a crucial and paradoxical fact that great numbers of people living in socialism genuinely supported its fundamental values and ideals, although their everyday practices may appear 'duplicitous' because they indeed transgressed many norms and rules represented in that system's official ideology.
That is Yurchak's pivotal contribution to a field of study long monopolised by an over-reliance on outsiders – be it foreign researchers or disaffected Russian exiles, outsiders within. The 'discovery' that the great majority of ordinary people, who have been variously ignored or parodied as victims or 'sleeper-oppositionists' in the dominant scholarship, held a deeply entrenched patriotism and attachment to the positive aspects of the principles of socialism in much the same way that most Americans are patriots and believe in liberalism, democracy and the free market.
So if that's true, how to explain the apparent contradiction between people's 'official' and 'unofficial' conduct? How can we understand Andrei, the Komsomol secretary who spends his afternoons writing formulaic speeches condemning decadent Western rock music and his nights dancing to his bootleg Scorpions records? Yurchak argues, using interviews and documents as case studies, that "Andrei came to believe that socialist values were more important than bureaucratic rules and that some ideological tasks could be ignored without detriment, while others had to be performed with all earnestness".
It was the "work with meaning" that Soviet citizens relished; this involved community service, care, charitable, sporting, volunteer and cultural activities. "In practice, the two types of work – 'pure formality' and 'work with meaning' – were in a mutually constitutive relationship: fulfilling some 'formality' was a necessary prerequisite for being able to perform 'work with meaning'.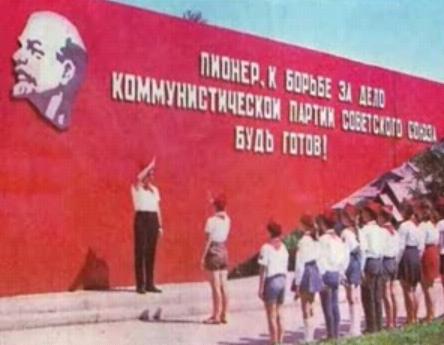 In this sense, Soviet citizens considered some socialist propaganda pure nonsense and just went through the motions, while also engaged in "creative acts of rendering communist ideology meaningful" for themselves. Thus interpreting "Communism in more flexible, humanistic and non-dogmatic terms [allowed them] to see many aspects of 'bourgeois' culture as compatible with Communist values".
This all might seem obvious, except that it is the first time I have heard such a position be articulated in Soviet studies.
I must add that my summation drastically simplifies Yurchak's argument, which is articulated in the language of linguistics and hermeneutics: the way Soviet citizens negotiated the literal and substantive meanings of socialist 'texts' is compared to the way American lawyers deal with legal statures. Yurchak includes a wide-ranging theoretical inquiry into the meaning of language and its interpretation, as well as the history of Soviet rhetoric. Fascinating as all that is, it proved a little too technical and theoretical for me, not unlike the Vagina Monologues, incidentally.
But the main gist of the book – that far from being a morally bankrupt state, the USSR had a clearly articulated moral vision to which the majority of the population subscribed even if they disregarded much of its formal trimmings – rings very true with people of my parents' generation.
I remember my dad (who used to captain large trawlers in Soviet times) bringing back from his travels music tapes and Beatles LPs scratched into medical x-rays; but he was by no means a dissident.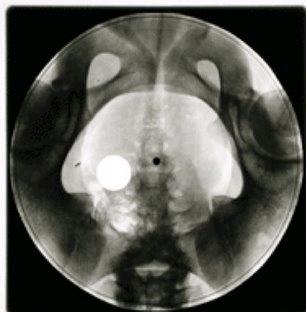 In fact, he held Party membership and to this day believes in the general postulates of Socialism.
For a very lyrical take on the organic and complex relationship of Soviet people to their country and its ideology, read "Confessions of a Fallen Standard-Bearer" by Andrei Makine. It is a memoir of growing up in post war Russia and attending a young pioneer camp by an emigre now living in Paris.
In many ways, Makine's novel references many of the points featured in Yurchak's work:
The narrative opens with the refrain "Now we know." The forests the young Pioneers marched past, singing, were honeycombed with gulags. But back then they didn't know. And they believed with such ease and ardor that even though they now live, like the narrator, in Paris, or such outlandish places as "either Cleveland or Portland," they can never be free of the past: "You know, we shall always be those pioneers with our red scarves. For us the sun will always have the faint tang of brass and the sky the resonance of drum rolls. You can't be cured of it. You can't get over that bright horizon only a few days' march away."
Alyosha is intent on proving that he and his friends "were far from being dupes." He does this by strident affirmations of genuine values — everything they did was not for some political abstraction but "in the name of the silence of our mothers" — and by attempting to remember his childhood as it was, not according to the forms his culture imposed.
Reading Yurchak's book is a very good way to understand and contextualise why Putin's statement that "the fall of the USSR was the biggest geopolital catastrophe of the 20th century" touched such a broad chord in modern Russia.