Exporting Authoritarianism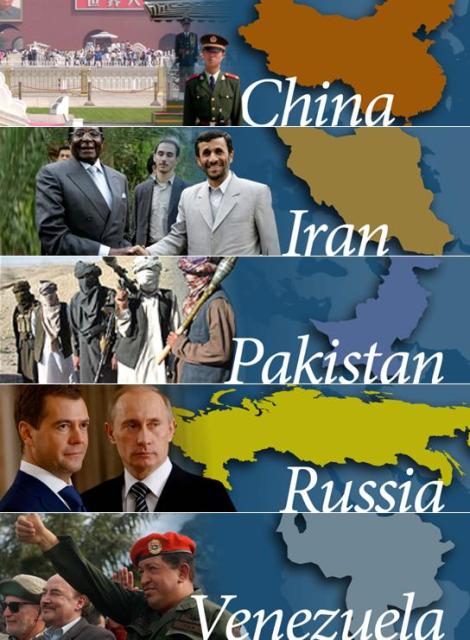 Are new forms of authoritarian governments undermining democracy within and beyond their borders? Are geopolitically important countries – including China, Iran, Pakistan, Russia and Venezuela – challenging democratic development and threatening the emergence of an international order based on open societies and human rights? A new report by Freedom House, Radio Free Europe/Radio Liberty and Radio Free Asia contends that the governments of these five countries are adopting updated forms of repression – referred to as "Authoritarianism 2.0" – to limit the spread of democracy and undermine freedom around the world.
Undermining Democracy: 21st Century Authoritarians details how the governments control the internet, use the media to distort the flow of information, distribute "authoritarian foreign aid," and disrupt international organizations by restraining criticism and resisting sanctions. Of note, the report argues that China, Russia, Iran and Venezuela finance international media initiatives to tarnish the "public understanding of democracy" and use money to buy influence (the no-strings-attached aid weakens good governance and efforts to reduce corruption). China is now the largest lender to Africa and Russia, Iran and Venezuela have used their oil wealth to gain friends.
For more, check out coverage in Foreign Policy and the Economist.
Images from Undermining Democracy.