Pages from FPA's Global Film Review Blog
I would like to direct FPA readers to a post by fellow blogger Sean Murphy of FPA's Global Film Review Blog.  Sean seeks to give interesting and concise reviews on his impressions of films from around the globe and wished to present his impression on the film Fidel: The Untold Story below. Please read below and check out Sean's blog here:
By Sean Murphy:
This documentary is a love letter to Cuban leader Fidel Castro.
Director Estela Bravo doesn't try to hide her adoration of the man many in the developing world look up to.
Using archival footage and interviews with friends, relatives, and celebrities, Bravo paints a picture of a person who has not lost his idealism.
The film covers every part of Castro's life, from his humble beginnings to his time as a leader who has outlasted nine United States presidents.
"Fidel: The Untold Story" also shows how Castro was at first a proponent of representative democracy but was pushed to the wall by the United States and chose to seek aid from the Soviet Union.
Some glaring omissions in this film include coverage of the brutal repression by the Castro government of any opposition.
Bravo wants to paint a bigger picture.
She shows Castro with people like Nelson Mandela and several other African leaders whom he had helped in the past.
And there is Bravo's portrait: Castro the perennial revolutionary, the friend to the downtrodden, and the gadfly to the capitalist world.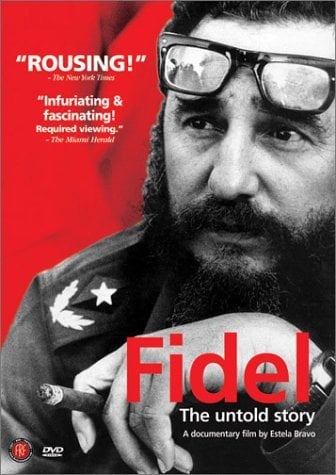 Her film also reveals how the United States can claim it dislikes communist Cuba but opens its doors to communist China. The grudge against Castro is personal.
So, if the viewer is to take away anything from this film is that Castro – demon or saint – is one of the more fascinating characters of the last century.
"Fidel: The Untold Story," which is unrated, runs for 91 minutes.
Murphy can be reached at [email protected]