Uptown Charlotte Dresses up for Democratic National Convention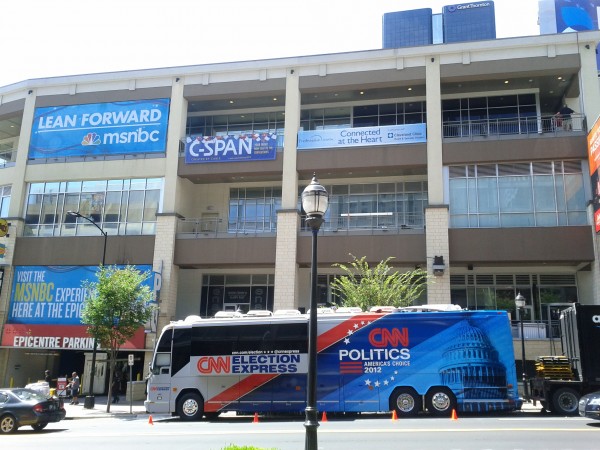 Pockets of people roaming the decorated streets of Uptown Charlotte, snapping random pictures, numerous small gangs of police officers patrolling the city: on foot, bicycles, motorcycles or cruisers, Iconic TV personalities and political figures casing the place, soaking the sunshine through the gentle breeze, yet, it is only the calm before the storm. A few hours from now, politicians, celebrities, delegates, protesters, reporters, bloggers and/or mere participants, including the first family and its protection details will flood the Queen City, historic host of the 2012 Democratic National Convention (DNC).
The world turned its attention to Charlotte, NC, following Tampa's Republican National Convention where former Massachusetts' Governor Mitt Romney, assisted by running mate Paul Ryan, accepted his party's nomination as President Barack Obama's challenger during the November 2012 elections. The president will take center stage, seeking the American people's approval for a second consecutive term as Commander in Chief. Some political analysts argued the president faced an uphill battle, citing the country's high unemployment rate.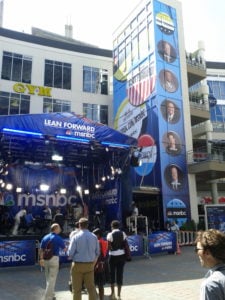 Nevertheless, the city of Charlotte put on its best face to welcome visitors to the mega event. Roadblocks create a buffer zone around the uptown area, while highly visible law enforcement reinforces the newly renovated streets. Television crews run around with makeover kits, transforming street corners into satellite news studios. Businesses greet potential customers with flashing billboards and posters, showering them with a litany of slogans and advertisements, as steady streams of enthusiasts flow in and out of local restaurants and other uptown attractions ahead of the big event. Owners hope the influx of visitors will boost revenues, as they face harsh economic realities; something republican leaders say the Obama administration engineered.
Although President Obama won North Carolina four years ago, think tanks perceive it as a pivotal battleground state he must win in November. Therefore, it is not surprising that city officials and democratic leaders went to great lengths to appropriately dress Uptown Charlotte for the occasion, hoping a safe, enthusiastic democratic convention will keep the Tar heels state in the president's winning column. But wait; here come the protesters.