The 2011 Most Corrupt BRICS Country Award Goes to…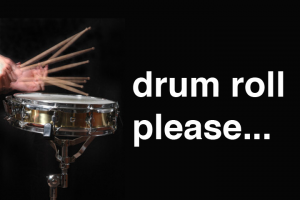 It is December and that means holiday parties and awards for most companies, organizations and government departments. So here is a little award of my own.
Two of Transparency International's (TI) biggest reports were recently released. The first is the 2011 Bribe Payer's Index (BPI). The 2011 BPI ranks 28 of the world's largest economies based on the perceived likelihood of companies from these countries to pay bribes abroad. It is according to the views of business executives as captured by TI's 2011 Bribe Payers Survey.
We don't see a good sign when we look at the BRICS countries (Brazil, Russia, India, China and South Africa). According to the report, companies from Russia and China (combined investment of US $120 billion overseas in 2010) and are increasingly active in global business, are seen as most likely to pay bribes abroad. Below is the breakdown (Maximum score of 10 corresponds with the view that companies from that country never bribe abroad and a zero corresponds with the view that they always do):
Brazil- 7.7/10 (14th out of 28 countries)
Russia- 6.1/10 (28th out of 28 or dead last)
India- 7.5/10 (19th out of 28)
China- 6.5/10 (27th out of 28 or second to last)
South Africa- 7.6/10 (15th out of 28)
The second TI report is their Corruption Perceptions Index or CPI, which scores 183 countries and territories from zero (highly corrupt) to 10 (very clean) based on data from 17 surveys. These surveys examine factors such as enforcement of anti-corruption laws, access to information and conflicts of interest.
India is perceived to be more corrupt than China which is ranked 75th on the list, but is better off than Russia, that is placed at the 143rd position tied with Nigeria.
Brazil- 3.8/10 (73rd out of 182 countries)
Russia- 2.4/10 (143rd out of 182)
India- 3.1/10 (95th out of 182)
China- 3.6/10 (75th out of 182)
South Africa- 4.1/10 (64th out of 182)
When we analyze both reports, the winner of the 2011 most corrupt BRICS country award is… (drum roll)… RUSSIA! Nostrovia!