The China Trade Fair 2008, Kathmandu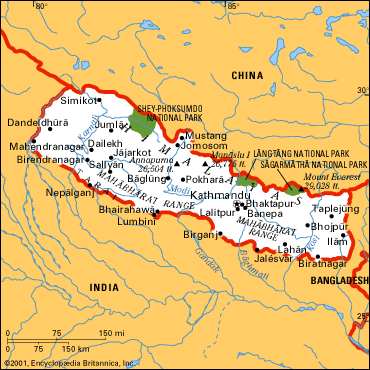 China will be setting up shop in Kathmandu April 25-28, driven by Nepal China Executives Council (NCEC) and the PRC Embassy in Nepal to educate the Nepali people on modern machinery, automobiles, electronics, medical and agricultural instruments, and home appliances.  Nepal looks to learn, by China's guidance, how these industries have propelled successes in China's tourism and economy. This is the third trade show in a series that began in 2005 to mark the establishment of diplomatic relations between Nepal and China.
The event will give Nepal and China the opportunity to examine strengthening a trade partnership. Nepal will assess the quality of Chinese goods and gain information on the business of production and trade. Chinawill exhibit its products and determine scopes of investment.
Nepal-China trade relations have grown in recent years. One notable milestone being tariff-free treatment of Nepali goods in the Chinese market. China has provided Nepal with "financial and technical assistance" in support of arenas such as infrastructure growth, industry establishment, and human resource development. The government of Nepal's Ministry of Foreign Affairs measures the volume of such assistance to the tune of "80 million Yuan every year."
Interestingly, the 2005 kick-off trade fair was jointly launched by Nepal and "China's Tibet." The 2008 affair comes at the heels of a whirlwind surrounding the controversey of China's Tibet crisis: "More than 20,000 exiled Tibetans have been living in China since fleeing their region after a failed uprising in China in 1959." Nepal continues to support its trade relationship with China, and has yet to issue a statement regarding the crackdown of protestors in its capital city.