Hezbollah Boasts of 'Arab' Support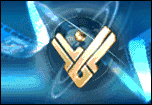 Hezbollah's Al Manar TV boasted yesterday that various groups and individuals in the Arab world have pledged solidarity with the leading Lebanese-based opposition group in its current showdown with Lebanon's Western-backed ruling majority. This claim coincidentally comes shortly before a Qatari-led delegation from the Arab League is scheduled to arrive in Beirut Wednesday to help diffuse the crisis.
The report cites an alleged letter of support signed by Jordanian figures including former ministers, party and trade union leaders, and even former PLO leader Bahjat Abu Gharbiyya. The signees address Hezbollah Secretary General Hassan Nasrallah as the leader of the "Arab resistance in the Arab nation" and pledge their solidarity with group in a conflict they term as the product of American-Israeli hegemony in the region , not internal sectarian strife. The letter also hails former pro-Syrian President Emile Lahoud and opposition presidential hopeful Michel Aoun as "guardians of the Arab resistance in Lebanon". It's worth noting, however, that before being published in Hezbollah-affiliated papers, the letter was first featured in the Jordanian alternative web-based publication Ammon News where it received, at best, mixed reviews from its online readership.
While the letter may not be representative of Jordanian public opinion, the Al Manar report also cites leaders of various Islamist groups across the region who have also pledged their support for Hezbollah at this pivotal time. This includes the Egyptian Muslim Brotherhood, its cousin the Islamic Action Front in Jordan (whose Secretary General is listed as a signee of the above mentioned letter), and Algeria's Movement for National Reform and Islamic Renaissance Movement. However, based on the commentary of these leaders, this support for Hezbollah in the current domestic political crisis is premised solely upon its status as a regional military bulwark against American and Israeli interests. The words of the Muslim Brotherhood in Egypt's Supreme Leader Muhammad Akef cited in the report exemplify this line of reasoning when he states, "The Lebanese Resistance is the only group that defines what is in the interest of Lebanon since it prevented the American-Israeli project from penetrating Lebanon."
While its support from the 'Arab street' was significant during its confrontation with Israel in the summer of 2006, in terms of the current situation in Lebanon, it's not clear that any regional credibility the group may enjoy as a resistance force will either a) help counter its image as a Shia entity acting on behalf of Iranian interests, or b) provide it with added leverage in Arab-mediated talks. However, if Israel was to take on a more physical role in the current crisis, grassroots Arab support could become more of a reality and a factor for Hezbollah.