Afghanistan in the News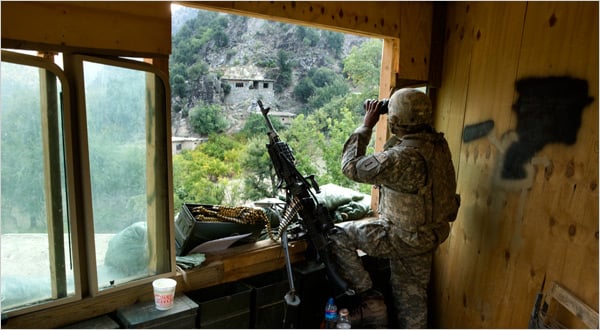 The ways the world's leading newspapers have covered NATO's efforts in Afghanistan and the situation on the ground there have morphed several times in recent years. After taking a backseat to the War in Iraq for nearly 4 years, the Afghan conflict came back into the mainstream about a year ago, mainly with statements that it was 'the right' or the 'good' war. But lately, we have seen a harder, more nuanced look at the troubling situation brewing in Afghan/Pakistan, and more and more cautious and negative toned editorials and articles have appeared of late. Of course, this seems mostly logical as the war in Iraq has settled down quite a bit, we had a presidential candidate emphasize its policy, and most importantly the situation in Afghanistan and Pakistan has become increasingly volatile and unstable to be ignored any longer. So here a few recent news stories and editorials to take a look at below. Have you noticed a change in coverage? What about its tone? More negative? Positive? Why has this occurred?
News
Firstly, here are two articles both focusing on Afghan civilian casualties in this conflict and the fog of war; one reporting last Thursday's brazen Taliban attack on two buses in which dozens of civilians appeared to have been killed, and another discussing the increasing toll on NATO generals of either mistaken or 'unavoidable' instances where Afghan civilians have perished, specifically the Azizabad airstrike that may have killed around 90 people.
Here is an update on the progress of a reassessment review of US strategy in the country by top level officials which is due to be completed right after the Nov. 4 US election.
Lastly, here is quick report about President Karzai's recent shuffling of his cabinet and its possible implications.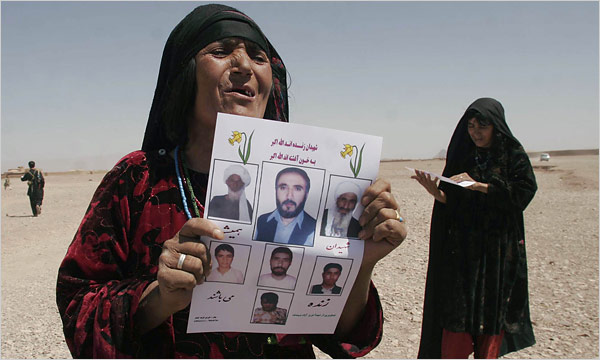 Editorials
The following pieces present to the audience a gloomy picture of the Afghan situation and acknowledge that time may be running out for a chance at stability and strong government in both Afghanistan and Pakistan.
The New York Times editorial boards' 'Downward Spiral
Spiegel Online's Susanne Koelbl's 'The West is at a Loss in Afghanistan'
Financial Times Rodric Braithwaite's 'New Afghan Myths Bode Ill for Western Aims'
David Miliband, foreign secretary of the UK, contrary to the previous editorials, argues in 'Mission Possible' that NATO's mission in Afghanistan is winnable, we just have to have a greater understanding of what that mission is. Miliband stresses that we should not expect Britain-style society to flower, but that we must help create an Afghan government with institutions with the capability and legitimacy to deny the Taliban power and influence. Miliband does not deny the sacrifices needed for this to come to fruition, but he thinks it is far from 'mission impossible.'
Larry Everest in 'Afghanistan: Not a Good War Gone Bad' argues against the idea that the US and NATO are in Afghanistan for legitimate and global order purposes, and instead, with much paranoia and dubious assertions, claims it is another imperialist adventure by a Western power and has the undeniable support of both future presidential candidates Obama and McCain.
(Photo Source: New York Times)