Veterans' Day: Thanks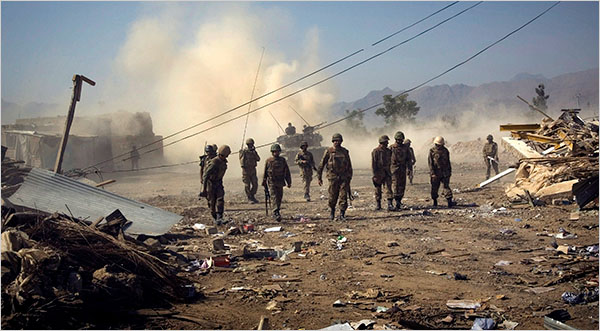 First off, I would like to thank all the veterans throughout the world who sacrificed for their respective homeland. Military men, women, and families have given up so much so we can live in peace and prosperity and for this we owe them our highest respect and gratitude.
And at this very moment, soldiers, both foreign and domestic, are working to stabilize a dangerous situation in Afghanistan/Pakistan. As the Pakistani army tries to dislodge the Taliban from the strategic Bajaur border area, Afghan officials concluded a conference in Kabul regarding facilitating cooperation on security threats facing the nation and the whole CA region. Leaders of the Organization for Security and Cooperation in Europe (OSCE) and officials from Japan, South Korea, Thailand, and Mongolia attended the conference, where they discussed ways to enhance border security and strengthen ties between law enforcement agencies throughout the Central Asia region. These two events, the Pakistani army battle for Bajaur and the multilateral conference on regional security issues are two vital components to increasing the chances of successful regional stability and progress. The nations of Pakistan and Afghanistan can not go alone in this conflict, but they need to be willing to make great sacrifices. In the same vein, international groups and nations need to not only provide lip service toward the conflict, but to truly engage themselves.
On another note, here is an update on the CA regional water agreement largely settled a few weeks ago. It appears Uzbekistan is likely to follow the prudent path and hopefully this will save the region's people much suffering this winter.
On another other note, I started another blog discussing more general foreign policy and international relations issues called Great Power Politics.
(Photo Source: New York Times, Pakistani troops in Bajaur)