Afghan Justice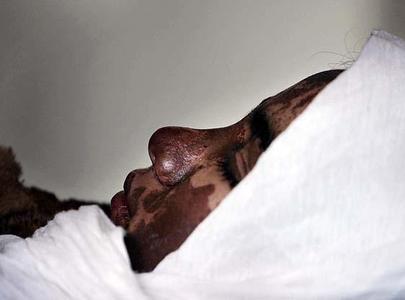 Good news that hopefully just keeps getting better. The Afghan government, not US/NATO troops, has arrested 10 suspects in the Nov. 12 female student and teacher acid attack. It looks like it was a combination of local Kandahar and federal police and law officials who performed the investigation, arrests, and has reportedly garnered confessions from the suspects. The Afghan officials accused a high-ranking Taliban member of instigating the attack by offering 100,000 Pakistani rupees for any violence against Afghan schools and female students. Now this is almost definitely not a watershed moment showcasing Afghan government strength and law enforcement, but it is a positive development nonetheless, one that can hopefully lead to a greater sense of citizen faith in the government's ability to protect and serve them.
Afghan Refugees
The Afghan government is portraying its growing strength in another area, its refugee and returnee situation. The International Conference on the Return and Reintegration of Afghan Refugees, co-hosted by the United Nations High Commissioner for Refugees (UNHCR) and the Government of the Islamic Republic of Afghanistan, which 'expressed its intent to take overall responsibility for planning and implementing its national development strategy.' The US state department has programmed $500 million dollars to aid the refugees and returnees, a large majority of funds needed, but the Afghan government has another opportunity to show its people what it is capable of.
U.S.-Afghan Women's Council
US Under Secretary of State for Democracy and Global Affairs Paula Dobriansky just got back from a trip to Afghanistan where she met with President Karzai, Foreign Minister Spanta, and Women's Affairs Minister Ghazanfar concerning the transition of the U.S.-Afghan Women's Council to its permanent home at Georgetown University. Here is some real quick background on the Council:
The Council, which meets in Washington, DC and Kabul every year, was created by President Bush and Afghan President Hamid Karzai in 2002. Its mission is to help empower Afghan women to play a critical role in the reconstruction of their nation. The Council promotes public/private partnerships between U.S. and Afghan institutions and mobilizes private resources to help Afghan women gain the skills and education they need to improve their status and economic well-being. It also seeks to improve women's access to health care and reduce the adult illiteracy that impedes Afghan women's progress.
Lastly, Joshua at Registan.net gives a fascinating overview of homosexual life in Afghanistan since the Taliban's overthrow in 2001. Alas, like most things in life there have been positives closely aligned with dramatic negatives.