Is China the key to North Korea?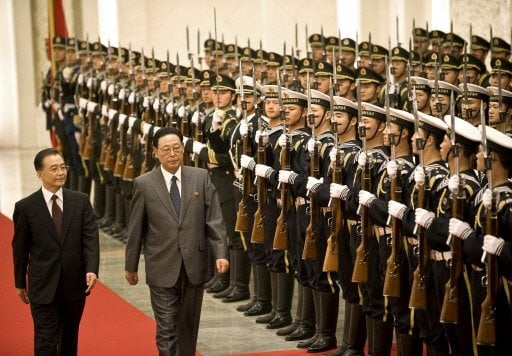 It's no secret that North Korea and China are close.  Of all Pyongyang's neighbors, it has the most intricate and rosy relationship with Beijing.  Today Chinese Premier Wen Jiabao welcomed North Korean Prime Minister Kim Yong-Il (not to be confused with Dear Leader Kim Jong-Il) to Beijing.  The two men held a very cordial conversation dotted by formal ceremonies and pleasantries.  Wen was not afraid to discuss North Korea's nuclear program either that has been a thorn in the side of the 6-Party Talks for the past several weeks as Pyongyang plans to launch an alleged satellite into space in early April (most western analysts believe the launch to be an ICBM).  China has used its typical politically correct and slightly removed language to express its concern to North Korea:
"At present, the situation on the Korean peninsula is rather complicated with an increasing number of uncertain factors," foreign ministry spokesman Qin Gang told reporters Tuesday. "We express concern over this."  Read more here.
"Concern" is a lot more tempered than Japans threats to blow North Korea's missiles out of the sky or the US' insistence that Pyongyang halt its program.  China's tact is continuing to make it the necessary element in the 6-party talks and other diplomatic endeavors with North Korea.
Photo Credit: AFP.