The Voice of Europe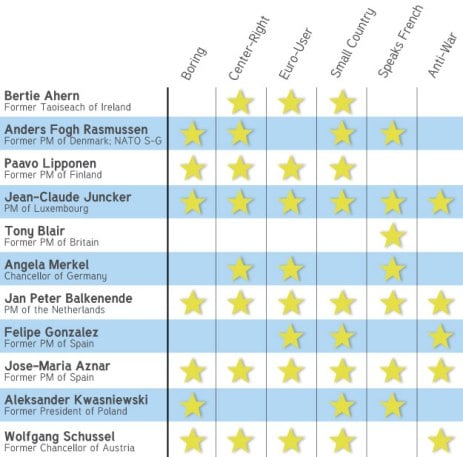 Who do you call when you need to reach Europe? Merkel? Sarkozy? Brown? Barroso? There is no one leader of Europe. Instead of a single voice, it has 27 competing voices. It's always been a question, and some argue that it limits Europe's global reach. If the Lisbon treaty is ratified, there could soon be a president of the European Union.
Tony Blair is the early favorite, but a high-profile option will have several hurdles to get over. Other options include Jan Peter Balkenende, prime minister of the Netherlands, Jean-Claude Juncker, prime minister of Luxembourg, and Paavo Lipponen, a former prime minister of Finland. Power and influence do not necessarily come with the job, but a figure with global stature will clearly elevate the role.
Of course, national leaders will not go away and will remain relevant on the international stage. A president, however, could potentially strengthen Europe's collective voice and influence in relations with other world powers – the United States, China, India, Russia, and Brazil – and in international discussions.
We will soon know who, if anyone, to call if we need Europe. That is, if the Czech Republic decides to ratify the Lisbon treaty.
Image from Foreign Policy.