New EU Foreign Secretary Champions Diplomatic Corps for Europe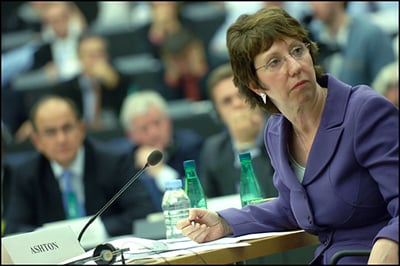 The relatively unknown Brit, former EU Trade Commissioner and UK minister, Baroness Catherine Ashton was selected last month to be the European Union's first official High Representative for Foreign Affairs and Security Policy.  The move came following the approval of the Lisbon Treaty, held up for almost a year by countries like Ireland and the Czech Republic.
Writing in The Times of London, Ashton outlines her approach to the new position, beginning with the creation of a new European diplomatic corps — to be known as the European External Action Service — and outlining a number of challenges she faces  in her new and unprecedented role.