Cuba trades more barbs with the EU
Excerpts from a European Parliament resolution passed on March 10, 2010: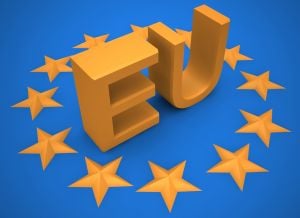 The European Parliament… strongly condemns the avoidable and cruel death of the dissident political prisoner Orlando Zapata Tamayo after a hunger strike of 85 days, and expresses its solidarity and sympathy with his family;
Condemns the pre-emptive detention of activists and the government's attempt to prevent the family of Orlando Zapata Tamayo from holding his funeral and paying their last respects;
Deplores the absence of any significant signs of response by the Cuban authorities to the calls by the EU and the international community for all political prisoners to be released and for fundamental freedoms, especially freedom of expression and political association, to be fully respected;
Urges the EU institutions to give their unconditional support and full encouragement to the launching of a peaceful process of political transition to multi-party democracy in Cuba;
Voices its profound solidarity with the entire Cuban people and its support for them in their progress towards democracy and respect and promotion of fundamental freedoms.
Italics added to emphasize the parts of the resolution that were particularly reminiscent of the EU Common Position, which until recently appeared likely to be reconsidered under Spain's leadership of the EU.
The Cuban National Assembly responded with its own declaration the following day (March 11, 2010):
In the aftermath of a campaign orchestrated essentially by powerful European media
companies, which have viciously attacked Cuba, and following a sullied debate, the European Parliament has just passed a condemnation resolution against our country manipulating sentiments, distorting facts, deceiving people and obscuring reality. The pretext has been the death of an inmate first punished for common crimes and then manipulated by US interests and the mercenaries at its service. This man refused to eat despite all warnings and the intervention of Cuban medical specialists…
Such a discriminatory and selective condemnation can only result from the failure of a policy that has unsuccessfully tried to submit a heroic people. Neither the Helms-Burton Act nor the European Common Position—both approved the same year, under similar circumstances and with equal purpose, and both harmful to our sovereignty and national dignity—have any future, because Cubans reject impositions, intolerance and pressure in the development of international relations.