Inside Guantanamo (2009)
The fact that people of all political stripes take issue with this movie goes a long way to revealing its even handedness.
Director Bonni Cohen does a wonderful job of introducing the audience to the men and women who interact with the Guantanamo detainees all day, every day.
The prison at Guantanamo Bay, Cuba, has been holding suspects (dubbed "unlawful combatants") since the war on terror began after September 11, 2001.
[kml_flashembed movie="http://www.youtube.com/v/NoGaHAgLwvQ" width="425" height="350" wmode="transparent" /]
It appears that some people would like to compare practices at Guantanamo with those at the notorious Abu Ghraib prison in Iraq, where clear violations of human rights occurred.
Cohen does an end run around the restriction of not being allowed to interview detainees by talking to some former prisoners.
Also prominent in this film are those working to secure civilian trials for the detainees. They claim that they should be allowed due process and, if found guilty, should then be imprisoned.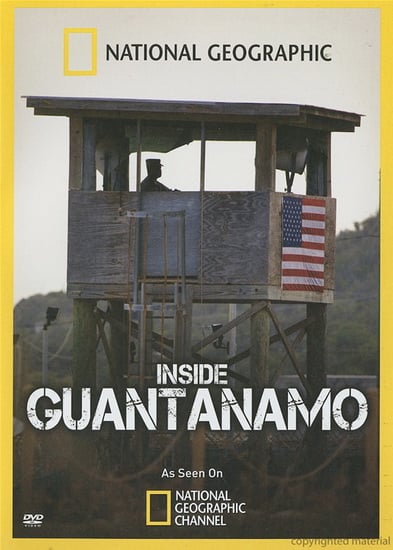 One interesting part of this DVD is a panel discussion hosted by "Fox News Sunday" host Chris Wallace.
Wallace gives ample time to panel members, allowing them to expound on their opinions about the prison.
One problem that has surfaced regarding Guantanamo is what to do with detainees who can't or won't return to their home countries. Some ethnic groups, like China's Uighurs, face persecution if they return.
So many languish in prison indefinitely.
With United States President Barack Obama backpedaling on his promise to close Guantanamo by January of this year, the fate of the 215 remaining detainees remains unclear.
"Inside Guantanamo," a National Geographic film, is available for rent.
Murphy can be reached at: [email protected]