50 Years of African Independence: The Music of West Africa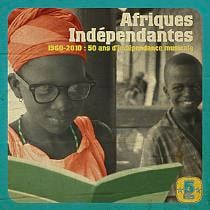 In 2010, 16 countries in Africa celebrate their independence, each achieved to its own unique soundtrack.  With this (and a renewed global and American interest in Afro-pop) in mind, a number of compilations and online gems are sure to be found throughout the year.  We'll dedicated a post along the way to each of Africa's major regions, beginning with West Africa, home to some of the first independent African nations.
From the roots of the popular, resurgent Afrobeat to the soothing kora strings of ancient African kings, we'll send you to sources that provides insight into the political contexts that led to the creation of highlife, national orchestras and jazz bands and all of the other musical gems of West Africa.
A great first stop is RFI (Radio France International) which has excellent write-ups and tracks focusing primarily on the Francophone countries of West Africa (with the exception of Nigeria and Ghana) organized by country, including:
According to Novaplanet, record labels PIAS and Cantos will be issuing a 5-part set titled Afriques Indépendantes: 1960-2010: 50 ans d'indépendance musicale (PIAS), though it has yet to appear online – do stay tuned.
Another great resource is Afropop's Hipdeep program, which has features like Celebrating Senegal's 50th Anniversary: Mbalax Fever–The Story of Popular Music in Senegal and the wonderful The Story of Bembeya Jazz.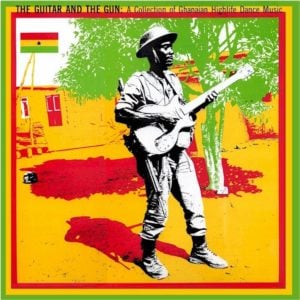 One defining feature of the music of this period was that it was really a hybrid of African and Western sounds, as indigenous cultures could not help but we influenced by the music of their colonizers.  Nowhere is this more apparent than in "highlife", which combines elements of calypso (brought from the West Indies through the global slave trade), the brass bands of Europe favored by the continent's elite (hence the name "highlife") and traditional African rhythms.  Check out this track from Ghana's Et Mensah and the Tempos Band for a sample.