Green Zone (2010)
This movie doesn't live up to its promises.
It is about a U.S. army officer in 2003 who is frustrated with bad intelligence regarding locations of weapons of mass destruction in Iraq.
It tries to be a topical thriller but never delivers. It is slow, disjointed, and somewhat tedious.
Director Paul Greengrass hits the audience over the head repeatedly with the truth that there really were no weapons of mass destruction in Iraq at that time.
And much of the acting falls short.
[kml_flashembed movie="http://www.youtube.com/v/iSX7LaFtwIU" width="425" height="350" wmode="transparent" /]
Greg Kinnear plays a two dimensional bad guy working for the Bush administration who is trying to sell the world on the idea that Saddam Hussein had such weapons. And Matt Damon in the lead just can't carry the story.
Brendan Gleeson as CIA operative Martin Brown and Khalid Abdalla as an Iraqi called Freddie are excellent but even their stellar performances can't save this ho-hum "suspense" film.
The most interesting part of the story is watching the American soldiers interact with Iraqis while trying to locate and eliminate weapons of mass destruction.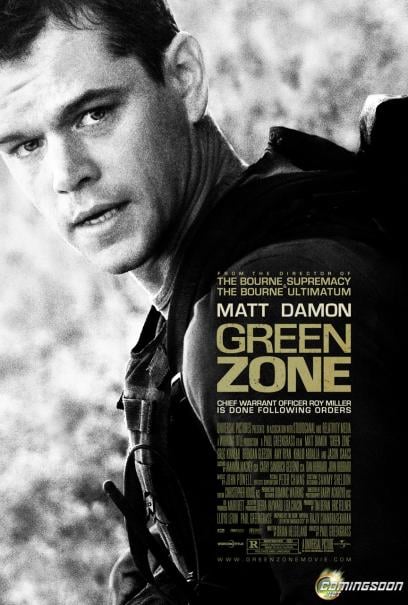 Set against the backdrop of President Bush declaring victory and the end of major combat in Iraq, Greengrass tries to capture the national spirit of the time – the beginning of the war on terror and the erroneous decision to invade Iraq.
Even those who agree with Greengrass' conclusion might find the film preachy at times.
This movie is one to skip.
Green Zone is available to rent.
Murphy can be reached at: [email protected]