Gentle pressure from the gentlest neighbor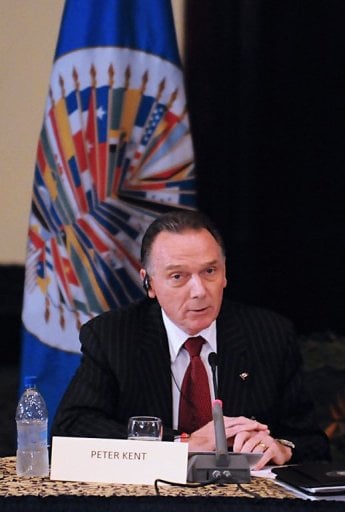 In spite of the decades of pressure coming from the United States, Canada has maintained consistently cordial relations with Cuba—in fact, Canada and Mexico were the only two countries in the hemisphere to maintain uninterrupted diplomatic relations with Cuba following the revolution in 1959. [Interesting Wikipedia fact of the week: Former Canadian Prime Minister Pierre Trudeau and Fidel Castro were personal friends, and Castro was among Pierre Trudeau's pallbearers at his funeral in 2000].
The island remains one of the most popular travel destinations for Canadian citizens, and Canadian travelers are the chief source of tourism for Cuba. Considering tourism is Cuba's top hard-currency earning industry, the relationship with Canada can naturally be considered an important one.
So when Peter Kent, Canada's top diplomat for the Americas, spoke this week, Havana no doubt listened, at least more than it is inclined to do for other international actors. Kent said that Canadian officials spoke to representatives from Havana in Ottawa about Canadian citizens currently detained in Cuba, including a 19-year-old that has been held since April after a car accident. And Canada was still as inoffensive and accommodating as could possibly be expected in expressing concerns, as Kent reported:
"While aware that Cuban law allows for a lengthy period of investigation, Canadian officials expressed their concern that the investigation into this matter is taking so long."
This very diplomatic approach from a longtime strategic partner might well elicit a positive response from Havana.