AfroCubism: Record of the Year?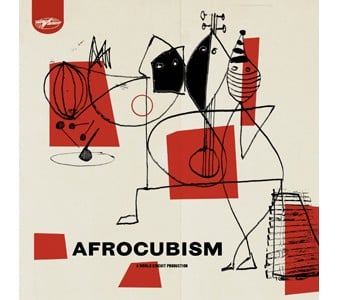 So all of you are familiar with the Buena Vista Social Club right? The film, the soundtrack, the impact made by reuniting some of Cuba's most experienced musicians.   Well, Afrocubism is the record that was supposed to get made back in 1997, but, for a number of reasons, didn't happen.  Now, Nick Gold has put together an all-star cast of maestros from Mali and Cuba, and the result is nothing short of spectacular.
I was lucky enough to catch one of the three or four concerts taking place to promote the record a few weeks back here in NYC and the guys were just full of energy.  The relationship between Cuba and Africa goes back to the slave trading days, when ships would transport their human cargo (along with their musical cultures) back and forth between the islands and the motherland.
Cuban singer and guitarist Eliades Ochoa teams up with ngoni lute master Bassekou Kouyate and Rail Band guitarist Djelimady Tounkara, among others for this truly wonderful experience.  I'l stop writing and let you start listening.
Sample and Purchase Download on Nonesuch Records.
Read and watch more on Afropop.com
A Short Documentary About the Project