Best in Global Music 2010: A List
What better way to close out the year than with a list of the best in global music for 2010?  Such lists abound, of course, from NPR to your favorite music blogs.  We, like other modern day followers of music that spans the globe, try to avoid the term "world music" due to the sort of cheesy connotations that come along with that phrase, but also because today's music scene has been globalized in every sense of the word.  DJs in New York are no doubt inspired by musicians in Africa, who in turn seek producers from Paris.  Producers in Belgium seek out artists in Congo, Cuba, Colombia, and the cycle continues.  It truly is the narrative of our time, and books have been written on the subject.
The name of this blog is Music and Global Affairs.  We've certainly covered the major political events of the year, from the soundtrack to the World Cup in South Africa to elections in Haiti, along with the celebration of 50 years of African independence.  Music goes beyond day to day politics to reflect to reality "on the ground" in locations around the world.
In 2011, we'll continue to explore that reality.  We look forward to the season premier of Sound Tracks on PBS a documentary program that aims to touch on many of the same issues as this blog.  We'll also be producing our first multimedia project on the history and impact of Highlife music in Ghana, in addition to covering new releases and other events.
Below are the five records we thought had the biggest impact on the global music scene in 2010, with all the expected caveats.  Also included are another five for good measure.  See you in 2011.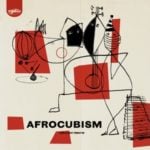 1. AfroCubism, AfroCubism (Mali + Cuba)
Anyone who has heard this record knows it had to be number one. Aside from the marketing friendly pitch that THIS was the record Nick Gold wanted to make before producing the legendary Buena Vista Social Club recordings, AfroCubism brings together some of the best musicians from Mali and Cuba to astounding results. Just get it and listen to it over, and over and over….
————————————————————————————————————————————————–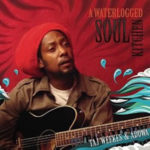 2. Taj Weekes and Adowa, Waterlogged Soul Kitchen (St. Lucia)
I've been waiting for a second Taj Weekes album since hearing the track "MPLA" on a Putamayo compilation of world reggae years ago, a song that depicts the reaction of a community to one of its wayward sons with Weekes trademark falsetto. He returns triumphantly with this genre-bending reggae record, which at times feels more like a journey into Caribbean soul and blues. A beautiful and heartfelt record that addresses the universal social and cultural challenges of our time.
————————————————————————————————————————————————–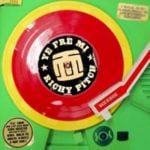 3. Richy Pitch, Ye Free Me Richy Pitch (Ghana + UK)
London-based producer Richy Pitch has pulled off a pretty impressive stunt with this record.  Travelling to Accra, he solicits the help of a number of up-and-coming and veteran Ghanaian musicians, rappers, and singers to create a modern-day interpretation of Highlife music, one of the most influential genres of Afro-pop to hit the continent.
————————————————————————————————————————————————–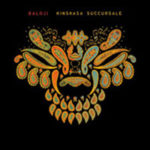 4. Baloji, Kinshasa Succursale (Belgium + DR Congo)
While Baloji may reside in Belgium and the influence of French rap is inherent in much of his previous music, Kinshasa Succursale is a bit of a departure, incorporating the musicians roots in the Democratic Republic of Congo.  Standout tracks include the Independence Cha-Cha, which celebrates 50 years of independence from colonialism (though not war and poverty) in DRC, along with an awesomely freaky collaboration with Konono No 1 on Karibu ya bintou shot on the streets of Kinshasa.  Check the video here.
————————————————————————————————————————————————–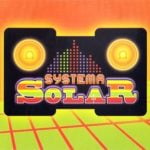 5. Systema Solar, Systema Solar (Colombia)
These guys are just fun.  Happened to catch them at a festival in Brussels and they set the party off.  Whether they are rapping about the difficulty of finding a firewire or simply chanting the name of their band over and over, it's hard not to love the powerful beats and enthusiasm of this band.
————————————————————————————————————————————————–
Honorable Mention: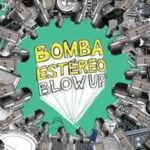 6. Bomba Estereo, Blow Up (Colombia)
————————————————————————————————————————————————–
7. Bibi Tanga and The Selenites, Dunya (France and Central African Republic)
————————————————————————————————————————————————–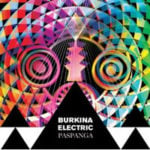 8. Burkina Electric, Paspanga (Burkina Faso)
————————————————————————————————————————————————–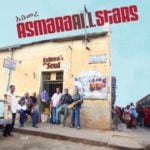 9. Asmara All Stars, Eritrea's Got Soul (Eritrea)
————————————————————————————————————————————————–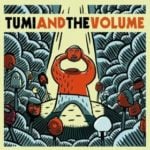 10. Tumi and the Volume,  Pick a Dream (South Africa)
————————————————————————————————————————————————–