Japans Sovereign Debt Downgraded, US Next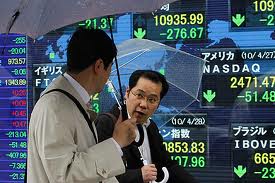 TOKYO — Standard & Poor's, a leading credit ratings agency downgraded Japan's long-term sovereign debt Thursday, a sharp reminder of the heavy financial obligations plaguing one of the world's largest economies at levels that stand out even in an increasingly debt-ridden world. The rating agency lowered its sovereign credit rating for Japan to AA- from AA, warning that the Japanese government's already high debt burden was likely to continue to rise further than it had anticipated before the financial crisis. Saying in its ratings report, "In the medium term, we do not forecast the government achieving a primary balance before 2020 unless a significant fiscal consolidation program is implemented beforehand," the ratings agency said in a statement. Japan's debt levels will peak only during the middle of the next decade. Kaoru Yosano, the Japanese economy minister, called the move "regrettable" and said he believed the Japanese government's efforts to reduce the debt burden had not been fully understood. "I believe confidence in Japan will not be shaken," he said late Thursday. The yen fell against the dollar but then quickly recovered later in the trading session.
S.&P.'s move, which came just weeks after it and a rival ratings agency, Moody's, cautioned that they might take a more negative stance on the United States, again highlighted just how deeply indebted many of the world's economies remain — despite concerted efforts on the parts of governments to repair their balance sheets. Speaking on the sidelines of the World Economic Forum in Davos, Switzerland, John Lipsky, first deputy managing director of the International Monetary Fund, suggested S.&P.'s action highlighted debt problems in developed countries. "All the advanced economies face long-term fiscal challenges," Mr. Lipsky said. "These problems have been brought into focus by the crisis. These issues need to be addressed."
The debt levels of several European governments — notably Greece, Ireland, Portugal and Spain — have raised worries over the past year about possible defaults and more pain for the banking system, and weighed heavily on global financial market sentiments since the start of 2010.
Source: New York Times, Bloomberg