India and Pakistan Peace Talks: First Step Towards Mumbai Bombing Investigation?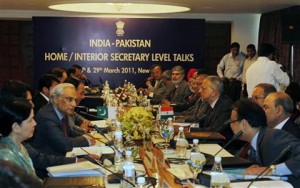 On March 29, 2011, India and Pakistan concluded bilateral talks in New Delhi which are expected to lead to a formal investigation into the Mumbai terror attacks. The talks were the first formal dialogue since the 2008 attacks, which halted the two countries' highly unstable peace process and stunted the joint terror investigation.
Pakistan has agreed to host an Indian investigative delegation, marking a breakthrough in relations between the two restive neighbors. Dates for the visits were to be decided in four to six weeks. Additionally, India's Home Secretary Shri Gopal K. Pillai and Pakistan's Interior Secretary Qamar Zaman Chaudhry issued a joint statement affirming that both sides would set up a hotline between the interior secretaries to facilitate real-time information sharing regarding terrorist threats. During the talks, India also shared information on a 2007 train bombing that killed more than 60 people, mostly Pakistanis.

India broke off formal peace talks with Pakistan following the Mumbai bombings. The Indian government implicated the Pakistan-based organization Lashkar e Tayyiba (LeT) in the 26-29 November 2008 attacks in Mumbai, in which gunmen using automatic weapons and grenades attacked several sites, killing 166 people and leaving at least 300 wounded. Mohammed Ajmal Kasab, the lone living gunman in the attack claimed he was fighting on behalf of LeT. In May of 2010 Kasab was tried and sentenced to death by hanging.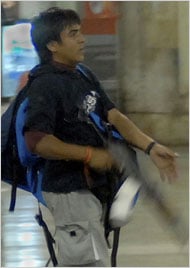 According to the Council on Foreign Relations, LeT gathers donations from the Pakistani expatriate community in the Persian Gulf and the UK as well as from Islamic NGOs, Pakistani and Kashmiri businessmen, and Saudi Arabia. In addition, and what should be of great interest to the Indian government, experts say LeT also receives funding from Pakistan's intelligence agency, the ISI.
"The talks are extremely positive. We have moved forward and the trust deficit has reduced," the Indian home secretary told reporters following the closure of the peace talks. One can only hope the two days of talks will lead to a disruption in terrorist activity between the two countries, however a couple days of formal dialogue will not change a history of secrecy and war lasting on and off for over sixty years.