The Fall of Fujimori (2006)
Alberto Fujimori is a complicated person.
He single-handedly rooted out terrorism while president of Peru (1990-2000) and brought the country back from the economic abyss.
However, he appears to have sold his soul to achieve his victories.
Currently serving in a Peruvian prison for a variety of crimes, not the least of which are human rights violations, Fujimori appeared delusional in this documentary because he planned on running for president of Peru once again.
[kml_flashembed movie="http://www.youtube.com/v/ciUYN340mAE" width="425" height="344" allowfullscreen="true" fvars="fs=1" /]
Known as "El Chino" (the Chinaman) to fans and detractors alike, Fujimori wielded dictatorial power and apparently presided over death squads to tackle the two main rebel groups, the Maoist Sendero Luminoso (the Shining Path) and the Marxist-Leninist group Túpac Amaru Revolutionary Movement (MRTA).
A key victory for Fujimori was the capture of Shining Path leader Abimael Guzmán, whose case was reopened after Fujimori fled Peru to escape punishment for embezzlement and other abuses of power.
This documentary goes a long way to show how power – especially absolute power – can affect the mind.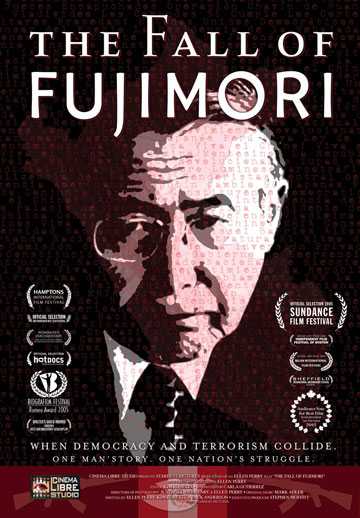 It is also unfinished because it was released in 2006, a year before Fujimori was extradited to face criminal charges in Peru in September 2007. That part of his life should be regarded as a new chapter.
So, was Fujmori just the person Peru needed in the 1990s? Or did he go too far by using unethical measures to bring stability and peace to his nation?
The Fall of Fujimori is available to rent.
Murphy can be reached at: [email protected]