WMD Junction: Sandy Spector Maps the Global Nonpro Regime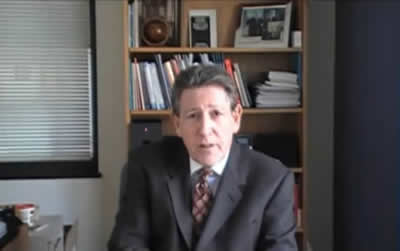 The folks at the James Martin Center for Nonproliferation Studies (CNS) continue their quest to educate with a primer on the global nonproliferation landscape. In a two-part video, Leonard "Sandy" Spector, deputy director of Center, and director of the DC office does a great job of reviewing not only the formal, enduring nonproliferation instruments but also the diplomatic, economic, intelligence, and other complementary efforts which support nonproliferation goals.
The video has been posted on the new CNS forum "WMD Junction" which, in its words, "is a new online forum brought to you by the editors of The Nonproliferation Review. It is designed to bridge the gap between informal blogs and formal academic journals, offering a respected home for timely and thoughtful reports and commentary with an international perspective on stories at the intersection of world affairs and the proliferation of nuclear, chemical, and biological weapons."
Dr. William Potter established the CNS in 1989 and it has grown into a highly-regarded Center for nonproliferation education, publications, and research programs, with offices in Monterey, Washington, DC, and Vienna, Austria.