African Arguments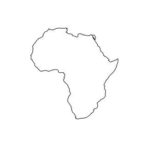 Are you reading the African Arguments network of blogs? You should be.
African Arguments is a project of the Royal African Society in London, and the "intention of the site is to provide a forum for the serious analysis and discussion of contemporary African affairs with an emphasis on political life, and its impact on economic and developmental issues."  The formal editors of the site are esteemed Africanists Richard Dowden and Alex de Waal.
Among the topics they cover in their blogs are African Politics Now, Rethinking Zimbabwe, Making Sense of Sudan, The Central Africa Forum, and Asia & Africa. Add these to your bookmarks and check in frequently.