An African Film Cornucopia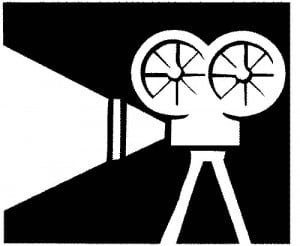 A few documentaries have caught my eye. A couple I have seen, one I just received a copy of, and a couple I am looking forward to seeing as soon as possible:
SnagFilms has "Raindrops Over Rwanda" streaming for free, and if enough people watch it they will donate $50,000 to the Kigali Memorial Centre in Rwanda. The brief documentary is most effective at dealing with questions of memorializing the 1994 genocide rather than bringing much new to our understanding of the genocide itself.
From Us With Love follows the South African Homeless World Cup team across two tournaments. The film does a good job of showing the way that sport can provide hope, but also the limits to that hope.
I just received Black Star: An African Football Odysseyand cannot wait to see it next week when I return home from a trip to New York. From the publicity materials:
A journey to Ghana to explore Africa's changing relationship with football.

With the 2008 African Cup of Nations setting the scene, the focus is on the highly marketable Chelsea midfielder Michael Essien: the rock upon which Ghana's football team, the 'Black Stars', is built. It soon becomes clear that Essien is a hugely important figure in Ghana, and not just in terms of football. People like he and Didier Drogba have made a difference to Africa's sense of its own power.

Meanwhile, the tournament itself represents the continent's ongoing struggle for greater integration. Indeed Ghana's first President in 1958, Kwame Nkrumah, saw football and the Cup of Nations as a means of doing nothing less than uniting the continent.

As the sport grows in Africa through football academies, reality TV shows and highly lucrative sponsorship deals from Europe – and with an eye on South Africa hosting the World Cup in 2010 – the film asks: Does Africa itself benefit from the amazing development of its football? or is this just a new scramble for Africa by the European powers?
Yet another film that explores football in Africa is 2010 – Once In a Lifetime: The Movie, which takes a positive, maybe a bit boosterish, but fun look at South Africa's World Cup. It also bolsters my main argument about the World Cup, which is that its biggest strengths were its capacity for nation building and the sheer joy that it brought to so many people at the time.
Finally, though this last one is not about Africa, it's themes — cricket and the diaspora — will be of interest to Africanists and Afrofiles. Fire in Babylon tells the story the dominant West Indies cricket teams of the 1970s and '80s and explores the political and cultural importance of that virtually unprecedented run of success.