The Laser Haze: More Non-Pro Worries about Laser Enrichment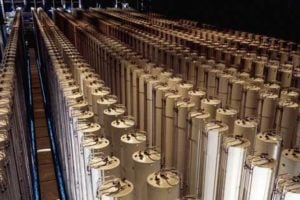 Readers of my blog will know that I have written several times about proliferation concerns related to using lasers to enrich uranium. Its my hobbyhorse because I think it is the very kind of crucible test which will indicate if we are serious about nonproliferation or not. The Cliff Notes version is that such a facility would be harder to detect because it can be smaller and less energy-intensive than a centrifuge facility. Moreover, the very existence of the facility would indicate that, at long last, someone made laser enrichment happen. The Iranians tried and failed, as did other countries. Such a development could spur others to begin anew or, worse, try and get components for such a facility on the black market. You know, the one that A.Q. Khan says doesn't exist?
In any event, Bill Broad once again stirred the pot this Sunday with a front page piece on the subject. Full disclosure: my boss at APS is quoted. Cause he's really smart and he is willing to take on GE-Hitachi. And he's a physicist. Broad also quotes Frank Von Hippel, a former Clinton Administration nuke adviser and also a physicist.
In another shameless plug for my employers, my brethren over at Physics Buzz have written a nice little blog post on Broad's article which explains a bit more about enrichment methods.