UNSECGEN Ban: Message on the International Day Against Nuclear Tests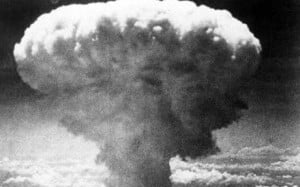 On the occasion of yesterday's "International Day Against Nuclear Tests", UN Secretary General Ban Ki-Moon reiterated the need for the Comprehensive Test Ban Treaty (CTBT) to enter into force. The UN established an International Day against Nuclear Tests in 2009 on the 20th anniversary of the closure of the Semipalatinsk nuclear test site in Kazakhstan.
One catch: entry-into-force requires ratification by the U.S., China, North Korea, Egypt, India, Indonesia, Iran, Israel, and Pakistan, the so-called Annex 2 States. Two words: Oy Vey. Who negotiated this mess?
Thus far, 182 of the 195 UN member states have signed the CTBT and 154 have ratified it.