Emerging Leaders from Egypt and Tunisia Awarded Fellowships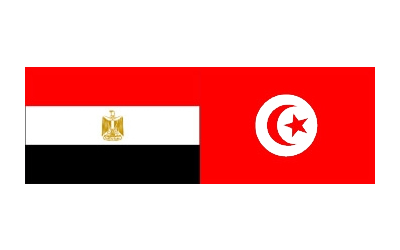 Emerging Leaders from Egypt and Tunisia Awarded Fellowships to Work in Congress and U.S. Media Outlets
Washington D.C. — The World Affairs Institute has selected thirteen young Egyptians and Tunisians to participate in the Middle East and North Africa (MENA) Democracy Fellows Program. The Democracy Fellows will arrive on October 1 to begin their two-month internships in Congress and media outlets in the nation's capital.
The group includes young activists and journalists who are on the cutting edge of the democratic transformations underway in Egypt and Tunisia. Among the selected fellows are 8 Egyptians and 5 Tunisians.
The MENA Democracy Fellows Program, launched on June 30, aims to provide emerging leaders with the practical experience and skills needed to establish a more open, inclusive and transparent democratic system and process. The program is also designed to promote communication, dialogue and cooperation between the region's new leaders and their American counterparts.
Organizations wishing to support or partner with World Affairs and the MENA Democracy Fellows Program are encouraged to contact Caroline Lalonde at(202) 349-8554 or [email protected]
The MENA Democracy Fellows Program is sponsored by the World Affairs Institute, a non-partisan and non-profit Washington, D.C.-based organization. The initiative is conducted in cooperation with several organizations, including the House Democracy Partnership Program. The activity is guided by a distinguished advisory board that includes Congressman David Dreier (R/CA and Chairman of the Rules Committee), Congressman David Price, and Congressman John Larson (D/CT, and Chairman of the Democratic Caucus), as well as leading journalists, authors, and policy analysts from the US and abroad including Christopher Hitchens, Tom Gjelten (NPR), former Ambassador Eric Edelman, Joshua Muravchik, P.J. O'Rourke, Jim Sciutto (ABC), and best-selling author Alaa Al Aswany.
The World Affairs Institute also publishes the bimonthly international affairs journal World Affairs, which was founded in 1837.
The selected MENA Democracy Fellows are named below.
Mouheb Ben Garoui is a founder and the president of I-Watch, a Tunis-based advocate for governmental and political transparency and accountability — serving as an anti-corruption government watchdog. Mr. Ben Garoui is an accredited elections observer and trainer. He received his degree in International Relations and English from the Higher Institute of Human Sciences in Tunis.
Jamel Bettabieb is a teacher and trade unionist from Sidi Bouzid, where the 2011 Tunisian revolution began. He teaches German and is active in the Tunisian General Labor Union (UGTT) and the Trade Union Rights and Freedoms Organization. He is a recipient of the NED's 2011 Democracy Award. He has a degree in German Language and Civilization from the University of Manouba. He is the father of a 4-month-old daughter.
Aya Chebbi directs the Tunisian National Organization for Children, which aims to improve the lives of children. Following Tunisia's revolution, she joined the Global Change Makers, a group of young people who promote the right and responsibility to vote. She is also a member of Junior Chamber International, which offers training on human and political rights. She has a degree in English from the Higher Institute of Human Sciences in Tunis.
Neama Ebaid is a member of Egyptian Dreams, a community development group that promotes civil society and raises civic awareness. She is a founder of Glow and works with other student and community development groups at the American University in Cairo. Ms. Ebaid spent a semester at the University of Chicago and has a degree in Business Administration and Economics from the AUC.
Menan Farag works for the Library of Alexandria's Dialogue Forum Department, which supports youth initiatives, entrepreneurs and a network of international civil society organizations. She volunteers for Alexandria 2020, which aims to improve Alexandria's quality of life, as well as attract foreign investment. She has a degree in Political Science from Cairo University.
Maged Maher Gabra is a co-founder of the Egyptian Initiative to Protect the Gains of the Revolution, an organization that advocates for human rights, democracy and civil society. He earned a MA in Applied Developmental and Educational Psychology with a focus on social justice and community psychology from Boston College, as well as degrees in Public Health from Alexandria University and in Science and Education from Helwan University.
Asma Ghribi reports on political/social issues at Tunisia's first English language news website, www.tunisia-live.net. Following the collapse of the Ben Ali government, she worked with foreign media outlets — Al Jazeera, The National, and others. She has contributed to radio and online magazines. Ms. Ghribi has a degree in English Language, Literature and Culture and a MA in Cultural Studies from Manouba University.
Sana Karray is a doctoral student researching social capital and transgenerational value creation in family businesses. She lectures at the University of Economic and Management Sciences in Nabel. She is an active member of the political party Al Moubadara.
Amira Rahman supervises the foreign desk at Al Masry Al Youm, Egypt's largest independent daily. She reports and comments on domestic and international affairs. She has covered the Middle East, and has reported from Gaza during the Israeli withdrawal in 2005 and from the Annapolis Peace Conference in 2007. She was a television reporter for Egypt TV. Ms. Rahman holds degrees in English Literature and Parliamentary Studies from Cairo University.
Mina Rezkalla received a Law degree from Ain Shams University and studied non-violence and advocacy strategies at the Arab Academy for Non-Violence Studies. Mr. Rezkalla is a legal researcher for the Egyptian Union of Liberal Youth (EULY), a Cairo-based non-profit organization that promotes classic liberalism among Egyptian youth. He supervises a program within EULY on the status of Coptic Christians in Egypt.
Dina Sadek was a fixer and translator for the Sunday Telegraph during Egypt's revolution and later worked from Benghazi and the front lines in Libya's rebellion for the Telegraph and the Agence France Presse (AFP). She works for the Pittsburgh Tribune-Review and contributes to the online magazine EMAJ and the Goethe Institute in Cairo. She has a degree in English Literature from Ain Shams University.
Mahmoud El Sawy is a founder and the executive director of the Horya Center for Human Rights, a Port Said, Egypt-based democracy-promotion group. Mr. El Sawy was among the first to call attention to the Khaled Said torture case — a catalyst for Egypt's January 25, 2011 revolution. Mr. El Sawy is a former member of the El Ghad Party and founded its Port Said chapter.
Magdy Samaan is a correspondent for Al-Shrouk Al-Gadid, an Egyptian daily, reporting on public policy, politics and international affairs. He is also a reporter for Al Jazeera and has previously written for Al Masry Al Youm, Egypt's largest independent daily, reporting on politics, religious minorities, and US-Egyptian relations. He has contributed to the Daily News Egypt and Cairo Times. He holds a degree in Mass Communications from Cairo University.
MEDIA CONTACT:
Caroline Lalonde
[email protected]
202. 349. 8554