Verifying 1540 – Here Come the Green Eyeshades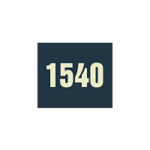 UN types are in Washington this week to examine the Administration's efforts to prevent proliferation of those unpleasant "NBC" weapons – nuclear, biological and chemical, natch. It is the first on-site review of the resolution, during which time the U.S. "is opening its doors to the 1540 Committee by taking them on facility visits". The USG hopes that, in submitting to the review, it can encourage other 1540 signers to do the same. Until now, UN states have submitted reports to the 1540 Committee describing national efforts to implement the resolution. This will be the first time the folks in charge of implementation will visit a signatory country to have a look for themselves.
Here is some background on Resolution 1540, but essentially, it imposes a legally binding obligation on signatories to " refrain from supporting by any means non-State actors from developing, acquiring, manufacturing, possessing, transporting, transferring or using nuclear, chemical or biological weapons and their delivery systems" and to cooperate in doing so.
Having been involved with the IAEA for so many years, I do wonder, however, what authority the Committee has to enforce these obligations. The IAEA has a range of review services, as it calls them, to provide member states with an impartial international team drawn from other member states to examine things like operational safety, regulatory structure, physical protection and a range of other areas. But, having been through one of these reviews on the receiving end, I can say that the host country isn't always so keen when it comes to agreeing with team findings, much less adopting team recommendations. Moreover, unless the host country permits it, the reports themselves remain restricted. So, the tree fell in the forest, but no one was able to hear it go down. Not so useful, in my opinion. And rather shifty too.
I am not aware of how the U.S. report will be handled, but I will assume that there will be a lot of negotiating about the final text of the team's findings and, if State doesn't like what they see, it'll get ugly.
But, as I emphasized in a recent discussion regarding the House bill which aims to strengthen U.S. nonpro law – H.R. 1280 – the U.S. can and should lead by example. If the 1540 implementation folks turn out a reasonable report and the U.S. comes off well, and even if it doesn't, one can only hope other 1540 signatories will invite the Committee in for an honest appraisal.
As an aside, anyone around the Beltway might want to stop by the Stimson Center/GW Elliot School/Carnegie Endowment event with the UN team tomorrow afternoon to hear about U.S. implementation of the resolution. 1957 E Street, NW; Washington, D.C.; 7th floor State Room at 3:00 p.m.