Increasing food insecurity among older Americans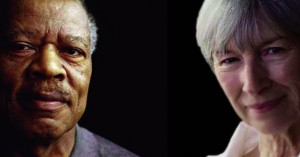 Older Americans are more food insecure, with dramatic increases in age categories ranging from 40 to 49, 50 to 59 and 60 and older.
The AARP Foundation's August 2011 report, "Food Security Among Older Adults," measured survey responses from older Americans in these three age categories.  Respondents were then grouped as marginally food insecure; food insecure, and very low food secure.
Among the findings:
Of the age ranges measured, "food insecurity increased substantially after 2007" in each category.
Older Americans considered facing the threat of hunger increased 66%, facing the risk of hunger increased 79% and facing hunger increased 132% "from the levels of food insecurity in 2001 among this population."
Although food insecurity among the poor always doubles or triples food insecurity by the general population, level of food insecurity of the poor did not increase dramatically after the global financial crisis in 2007.  " Thus, the recessionary increase in adult food insecurity was most pronounced among those with higher incomes."
Those closer to retirement report a 10% higher rate of disability and "points to a particular vulnerability for the onset of food insecurity" for the 50-59 age range.
The numbers of food insecure are higher when considering racial, ethnic and geographic factors for those polled.
Read the full report for more details and recommendations.