Live Webcast of ElBaradei Keynote Speech on Egypt and Arab Spring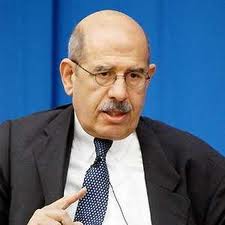 Live webcast speech by Dr. Mohammed ElBaradei, the Nobel Peace Prize Laureate
Saturday, December 10th from 2:45-3:30pm Central European Time (CET).
Dr. ElBaradei will be delivering a highly anticipated keynote at the Cisco Public Services Summit on the topic of "Egypt's March Towards Democracy."  Dr. ElBaradei will speak for 20 minutes and then take questions from the live audience for the remaining 25 minutes of his keynote.
speech will be webcast on Ustream at the following link:
http://199.66.238.56/channel/cisco-pss-2011.