China's Olympic Promise on Press Freedom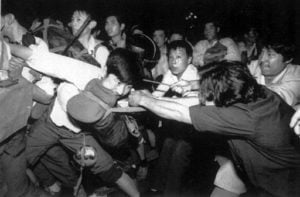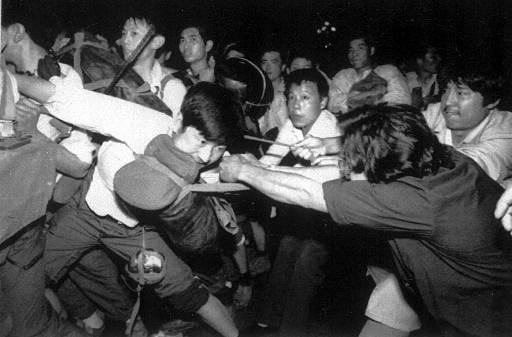 The Chinese government has sentenced writer Li Tie to 10 years imprisonment for his online articles, in which he urged respect for ordinary citizens, called for democracy and political reform, and urged basic human rights. Journalists around the world have noted with sorrow — but not surprise — this incredibly harsh and hypocritical decision.
That any citizen should be put on trial for embracing universal and civilized human rights is clearly outrageous. In the case of the Chinese government, it is once again a reminder of the foolishness of the world to believe anything they say — let alone promise — in regards to seeking to improve or change the pathetic and perilous promulgation of that government's fists that exist to beat down free press, free expression and human dignity.
Years before China won the right to stage the Olympics, the government promised to enact reforms for personal freedoms and to reduce its harsh human rights crackdowns. Now, in yet another true test of such an effort, China has harshly and brutally sentenced a journalist to 10 years imprisonment for doing the very things it promised to permit.
Li Tie never took part in any social activism movement and his writing that "Human beings' heaven is human dignity" is as far from an anti-government thought as anything could be. As the Committee to Protect Journalists said, Li's imprisonment is unjust and is clearly meant to send a message to Chinese journalists who fall outside accepted government guidelines.
Let us put aside – for the moment — that China was even in the position to have to promise to permit some basic human rights. It did, and it broke that promise. We in the media and those who watch and study what occurs in life are not surprised. Journalists around the world were not duped like the International Olympic Committee in believing that government truly intended to honor its promises for freedom of the press and free speech.
Yet while many expected China to break those promises, many still expect China to keep them. Article 35 of China's constitution provides that "citizens of the People's Republic of China enjoy freedom of speech, press, assembly association and demonstration." That clearly is scrap of paper.
Today, Chinese authorities have imposed a security cordon preventing journalists entering ethnic Tibetan areas of China's southern Sichuan Province with police citing a variety of different excuses. They are followed by unidentified people, escorted by police back to the airport, questioned over multiple hours by police, forced to delete images from their cameras and having their research and writing materials confiscated.
According to the Article 17 of China's Regulations on Reporting Activities in China by Foreign Journalists, foreign journalists are free to interview all individuals in China once they have obtained the interviewee's consent. Another scrap of paper, it seems.
China's Public Security Bureau has failed to comply with the regulations introduced after the Olympic games. These regulations not only provide foreign journalists freedom to publish articles, but also imply freedom of movement in the exercising of their reporting duties.
Today access to sites such as Twitter, YouTube, Facebook and blogspot are all blocked in Beijing. No sites associated with a free Tibet, the Falun Gong, human rights watch and a host of others are allowed in China.
Many would want to think that the Chinese government's cynical promise before the Olympics — at least in some human elements of that government — underscored the fact that it understood the blessings of freedom and it people's desire for it, and how it would make China and its people stronger.
With top Chinese officials in Washington, D.C., this week it is a good time to remember that until Chinese writers are free to call for reform, criticize the national leadership, and voice alternate political perspectives without fear of arrest, China's press won't be free. The powder keg that is placed throughout China will explode someday in a bloody, horrifying manner. And it will have been the Chinese government that lights the fuse.