How to Win Large Contracts in BRICS Nations: Follow the French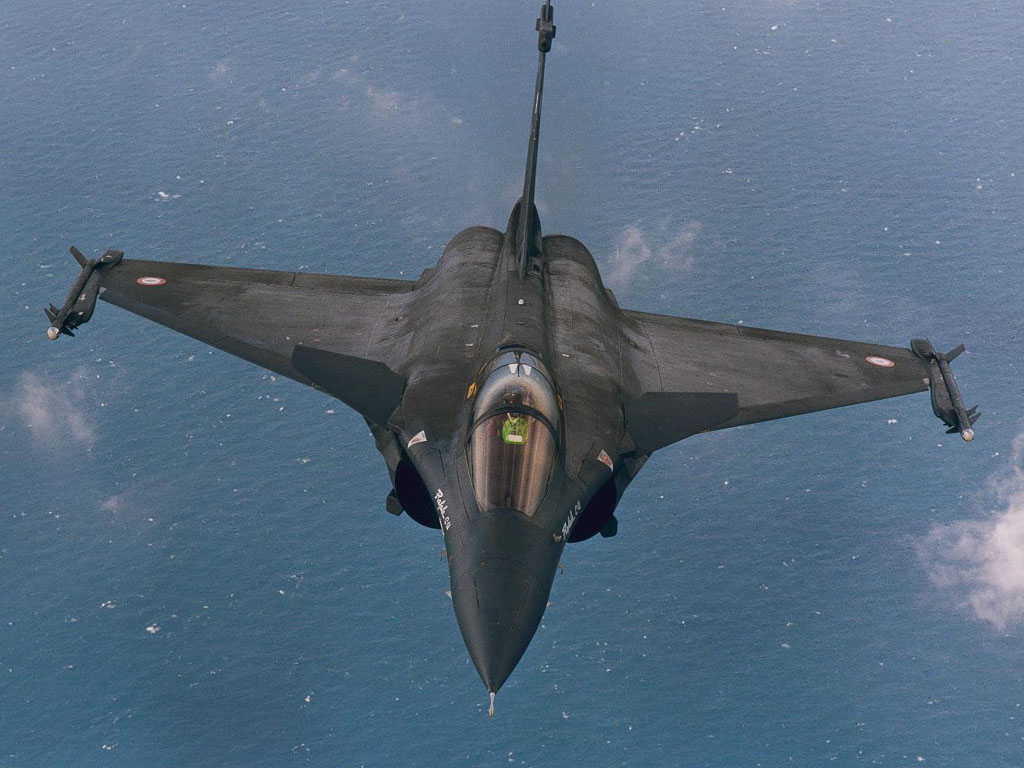 Dassault Aviation is well known for being the firm that lead France's military export push since its inception in the late 1940s. The formation of several state aviation companies tasked with rebuilding France's air force and civil aviation infrastructure after the Second World War re-engaged France's great tradition in aviation that began with some the first aircraft ever to fly. With France leaving NATO during the Cold War, French aviation was charged with the task of forming its own defence and equipment to stay politically independent, yet be effective enough to challenge the Soviets in the event the Cold War went hot. Dassault was the firm that opened French aviation to other countries when it initially sold its Ouragan and Mystere type fighters abroad, most notably to Israel. What put Dassault on the map and lead to a boom in sales was the success of the Israeli Dassault Mirage III fighters over Soviet MiG 21s during the 1967 Arab-Israeli war, showing that France's small aviation industry could produce fighters that could compete with the world's best aircraft. After Israeli pilots made the Mirage famous, Dassault sold the fighter to Australia and several other clients and firmly established Dassault and France as a key contributor to international military sales.
With the EU in economic struggles and the BRICS becoming the source of a lot of investment between borders, France and Dassault has been able to capitalise on its position as one of the top technology producers in its field to challenge Boeing and their F/A-18E fighter series for contracts in two of the BRICS nations, India and Brazil. Much like the hard sell of the Mirage IIIs during the Cold War, Dassault has produced the Rafale fighter for export sale but have had little luck in selling it outside of France until recently. Brazil was seeking to update its air force over the last decade but was weary of the French jet as it did not sell outside of France to any nation. With competition from Boeing's F/A-18E and Saab's Gripen fighter, Dassault might have had to break even on the Rafale if it could not produce export sales outside of the Armee de L'Air. Interest in the Rafale took hold in India and that lead President Rousseff of Brazil to send officials to India to analyse the deal, as well as express its interest in the Rafale over its main rivals. The firm decision on the fighter has yet to be set in stone, but it looks like the Rafale will arm India and Brazil's air forces for the next few years.
Export sales by Dassault has often established the firm over decades with the sale of Mirage IIIs, Mirage 2000s and now the Rafales. Success of Dassault fighters in the Falklands War over its British rivals always made French technology one of the most feared by any nation that had to challenge it and has produced a great deal of licensed French technology to be sold abroad, especially to China. China currently does not have Dassault fighters, but does produce variants of the French Dauphin helicopter; one that has also been purchased by the US navy, as well as one of China's most numerous Anti-aircraft systems, the HQ-7 Crotale. Competition with giants like Boeing has been extremely difficult since companies like Dassault and Airbus are based in the EU and have to compete with American companies, often for American contracts or contracts from US allies. Aviation industry contracts can make or break a firm, or provide it with decades of support sales even after the production line has stopped on a model of a plane. Part of the decision to go with Dassault by Brazilian officials was linked to an issue a few years ago where Brazilian firm Embraer was blocked from selling its Tucano aircraft to Venezuela because it has US technology in its avionics and the US was able to block the sale. Airbus also has challenged American firms under competition regulators when they lost a contract to provide the US military with new refuelling aircraft based on its commercial airliner models. It was claimed by Airbus that there was not a fair assessment of the contact between firms, as political motivations to create American jobs became more of a factor than the quality of the product. While there have been several legal battles in the industry over competition issues, it makes a strong point that for Dassault and France to win any defence contract in a BRICS nation is extremely difficult. A detailed assessment needs to be made on how to approach large procurement contracts towards BRICS nations, please see the article here for more details.