"The Hunger Games" Joins the Fight Against Hunger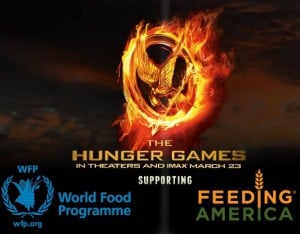 The release of the film version of the popular novel, "The Hunger Games," has been preceded by a joint venture between the films stars, producers and two leading food aid organizations; World Food Programme (WFP) and Feed America.
The goal of the partnership is to draw attention to global hunger through a special "The Hunger Games" website, managed by WFP, where fans and the public can watch an appeal by the films stars (also below), make donations in support of WFP's work and take a hunger quiz for a chance to win "The Hunger Games" signed memorabilia.
Based on the first of a trilogy of popular novels written by Suzanne Collins, the film version of "The Hunger Games" will open on March 23rd.
Image credit: The Hunger Games/WFP website