KONY 2012 Great, But Target These Two African Rebel Groups Next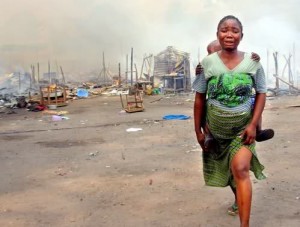 Eighty million views in such a short period of time. What a world we live in.
Fantastic video. Fantastic initiative. However, for those who follow conflict and terrorism in Central Africa like myself, we know Joseph Kony as only one rebel leader of many; the Lords Resistance Army (LRA) as only one rebel group of various others.
If you haven't watched the video, and I am sure that is not many of you, Kony is alleged to be the first 'bad guy' target. This article is a very short piece to help Invisible Children in its future activities in targeting rebel groups operating in Central Africa, some operating in very close proximity to Kony's LRA. And remember, I said 'rebel groups' and not rebel leaders because those who study terrorism know that like the Lernaean Hydra you can cut off the head of the snake, but often over time, two heads will grow back.
Without further ado and in no particular order:
1) Democratic Forces for the Liberation of Rwanda (FDLR): Started in 2000, The FDLR continues to be dominated by leaders like Sylvestre Mudacumura, who personally have either been incriminated in the 1994 Rwandan genocide and/or lead an internationally recognized terrorist organization. These acts of terrorism have killed hundreds of civilians in Eastern Democratic Republic of the Congo (DRC).
Some of the FDLR's biggest attacks include the raping and assaulting of at least 154 civilians from July 30 to August 3, 2010, in the town of Luvungi in North Kivu province, DRC. More recently, in January 2012, the FDLR killed 45, mostly women and children in a remote area of eastern Congo's South Kivu province. More than 100,000 civilians have fled their homes since November.
2) Chadian armed group, the Front Populaire Pour le Redressement (FPR – Popular Front for Recovery): The FPR rebels, who arrived in the Central African Republic (CAR) from Chad in 2008, have continued to carry out sporadic attacks in parts of northern CAR as well as to recruit, mainly Fulani community members, and acquire weapons.
Fighting between government troops and rebels in recent months have forced thousands of people to flee their homes, making it difficult for humanitarian aid to reach them. According to unconfirmed press reports, four civilians were killed and several houses burnt in late December/early January when 300 FPR members attacked the town of Kabo. The ICRC proclaims that several villages in the northern part of the CAR, some 50 kilometers north of Kaga Bandoro, have been partially or completely destroyed since the end-January.
"Thousands of people have had to flee," said Katharina Ritz, head of the ICRC delegation in Bangui. "They've lost everything: their houses, their crops, all their belongings."
To also make sure the snake heads don't grow back, more funding is needed in the DDR [Disarmament, Demobilization and Reintegration] process and SSR [Security Sector Reform] in various African countries.
The CAR is a perfect example. Margaret Vogt, the Special Representative of the Secretary-General and head of the United Nations (UN) Integrated Peacebuilding Office in the CAR told the UN Security Council in December 2011 that more US$19.3 million is required for the reinsertion and reintegration of former rebel fighters, with the budget for disarmament and demobilization operations estimated at $2.6 million.
Not cheap, but as the KONY 2012 video points out, definitely worth it.
Photo 1- courtesy of http://www.buzzfoto.com/2010/12/celebrities/this-week-join-the-outcry-for-congo/