Fact Checking Kony 2012: What NBC's Fact-Finding Mission to Uganda Did Not Tell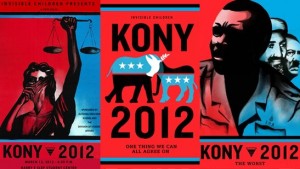 Few days after its release, amid controversies, the 30-minute documentary about Ugandan's warlord Joseph Kony, viewed by over 80 million on Youtube, went viral online. The NBC Nightly News' reality check section announced that it was sending a team to Kony's village in remote Uganda east of Gulu to check the facts on the ground.
Surely as promised, after meeting and speaking to some survivors of Kony's heinous crimes (including one of his former child brides), the NBC Nightly News aired their findings. They found a village still living in fear of Joseph Kony. True the villagers (and Ugandans in general) have good reasons to be terrified of Kony, but NBC (like the non-profit Invisible Children) failed to report that the civilian population of Northern Uganda is also terrified of government forces. The sad but true reality is that Kony might have been indicted by the ICC (indeed that's were he belongs) for crimes against humanity, yet the Ugandan army under President Yoweri Museveni equally committed atrocities against the civilian population of Acholi districts in Northern Uganda, and other neighboring countries in the DRC, Rwanda, and Central African Republic, all in the name of fighting Joseph Kony and the LRA (Lord's Resistance Army). Ask any Muganda and privately and he/she would tell you of bombing (pre-and post Kony era) of villages in the Acholiland by the armed forces of Uganda through massive counterinsurgency campaigns and military operation, including one dubbed Operation North in the 80s. He/she would also tell you of forced relocation (by the Ugandan government) of Acholi residents into Teso and Lango camps, in which many of them perished due to deteriorating living conditions in the 90s, all in the name of protecting them against the LRA.
What NBC also does not report is the myriad of local efforts in the Acholi region, as symbolized by the indigenous mechanism of justice and conflict of Mato Oput (of course with its own weakness!) to respond to trauma as well as reintegrate Kony's combatants, many of whom are former abductees, back into the Ugandan society. These and many other aspects are part of the larger context critics are saying the Invisible Children project has ignored. But more importantly, the NBC fact-finding mission failed to report or check on many questions raised against the IC, especially their program's impact on survivors and victims of Kony's brutalities.
While pondering the Kony2012 video, I also thought of Clooney's Satellite Sentinel Project (SSP), and the Save Darfur project in South Sudan. With all good intention, they all somehow displayed ignorance and naivety with regards to their approach and intervention in Africa. As an African, not only does it makes me cringe, but it also worries me when I see solutions towards Africa's complex problem are driven by ratings, and the number of celebrity tweets generated.