News…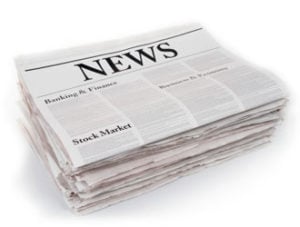 Thousands of Uzbek women secretly sterilized
Evidence gathered by the BBC shows that, for at least the past two years, the government of Uzbekistan has been ordering physicians to secretly sterilize tens of thousands of women, often without their knowledge. "Every year we are presented with a plan. Every doctor is told how many women we are expected to give contraception to, how many women are to be sterilized," said a gynecologist from the capital, Tashkent. "There is a quota. My quota is four women a month."
UN fund announces family planning summit
Plans are afoot for a summit in London next July to raise funds for improved global access to voluntary methods of family planning, including contraceptives, information, supplies and services, writes Dr. Babatunde Osotimehin, executive director of the UN Population Fund. An estimated 215 million women in the developing world lack modern contraceptives, resulting in unintended pregnancies, unsafe abortions and more than 100,000 maternal deaths.
India's urbanization is driving surge in child labor
The case of a 13-year-old maid in India who was discovered last week abandoned in an apartment, and effectively living a life of slavery, has cast a spotlight on the country's legion of child laborers between 5 and 14 years old. Many such children are reportedly kidnapped from India's poorest states.
Afghan boys are illegally forced into sexual servitude
Underage Afghan boys are being coerced in growing numbers into serving as so-called "dancing boys," or sexual partners to wealthy or otherwise prominent men. The boys are dressed up as women to dance.
Nigerian states seek law mandating polio vaccinations
Officials and traditional rulers in some of Nigeria's states are pushing for a law that would make it criminal for any parent to prevent their child from receiving the vaccine against polio, Nigeria's Guardian newspaper reported on Tuesday.  The states of Bauchi, Benue, Rivers and Jigawa are leading efforts to have a binding legal framework to help fight against polio in Nigeria, which is the only country in Africa where the disease is endemic.
GAVI rotavirus vaccine deal will save millions of poor children
The Global Alliance for Vaccines and Immunization and pharmaceutical giants GlaxoSmithKline and Merck reached a deal to sell rotavirus vaccines at a two-thirds price reduction, allowing for a $5 course of treatment in developing countries. "We strive to make our donors' funds go further so we can help developing countries protect more children against deadly diseases," GAVI chief executive Seth Berkley said.
Saudi princess criticizes laws as anti-woman
Princess Basma, the youngest daughter of Saudi Arabia's second king, and niece to its current ruler, said in a far-ranging interview that the country "has not fulfilled [its] early promise," especially in regard to fundamental civil laws affecting women. Among changes she said she would like to see are gender equality in the constitution and school curricula, as well as fairer divorce laws, and the reform of discriminatory social services.
Argentina trafficking case is emblematic for region
The work over the past decade of an Argentinian mother whose daughter was abducted and allegedly sold to traffickers, who forced her into prostitution, has become a symbol of the fight against human trafficking not only in Argentina, but much of South America. Susana Trimarco has survived murder attempts and founded an organization that has helped rescue hundreds of victims of sexual exploitation.
Protests spread over child marriage in Morocco
Women's rights activists in Morocco were outraged at the invitation of an accused rapist to a roundtable discussion on child marriage. The invitation to a man who reportedly forced 16-year-old Amina Filali to marry him after he had raped her is being presented by activists as further evidence of unwillingness by the state to halt the surge in child marriages, estimated at more than 41,000 in 2010. Filali killed herself after a court ordered she wed.