Italy's Little Blogging Problem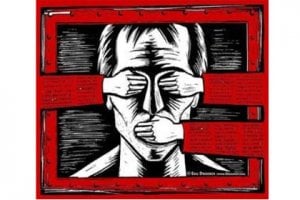 The Italian blogosphere is on fire with postings about the "ammazza blog" amendment. According to Gigaom, the remnant of Silvio Berlusconi's days would force online publications (including blogs), to swiftly address complaints–or pay up:
The proposed legislation would force online publications, whether large or small, to amend information on their sites within 48 hours of a complaint — or face fines of €12,000 ($15,700).

The Italian press is calling it the "blog killer."
Largely unpopular with bloggers, online media and the public alike, the measure was slipped into Italian lawmakers' chambers on the tailcoats of a new law regulating wiretapping.
Il Fatto Quotidiano reports:
…(the) law provides that each site manager computer is required to rectify any content on the basis of a simple request for those who consider themselves wronged. There is no chance to reply: whoever does not rectify within 48 hours pays up to 12 thousand Euro fine.
If the measure passes, it will set a horrible precedent for online publications the world over. The best part about the Internet is that it's a free forum where people can say what they like. That freedom is worth any potential pitfalls, in Italy and everywhere else.