Africa needs its own BRICS aka KENSA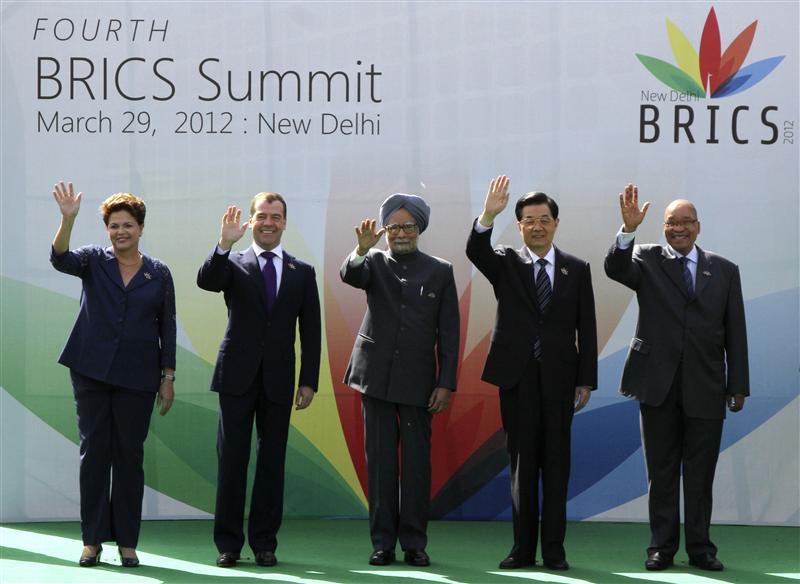 The recent BRICS summit at the end of March 2012 led to a substantial amount of controversy surrounding South Africa's membership. Various political analysts were seen on television and in newspapers all answering a similar question to this one: Given its economic, military and population numbers, is South Africa really worthy to be part of such a group? When analyzing the facts and figures, the blunt answer is no.
The other so called plausible explanation for South Africa being in BRICS is the perception of South Africa being the 'gateway into Africa.' In the international politics game of 2012, there is absolutely no need for a 'gateway' of any kind.
If country X wants to deal with country Y, it does not have to go through country Z. Country X just deals with Country Y directly. It would be like China going through South Africa in order to secure oil contracts in Angola. Absurd.
Regardless, South Africa will stay a BRICS member, whatever that entails in the future. The most recent gossip is the BRICS countries setting up their own bank.
All African countries, like South Africa, are busy trying to attract Foreign Direct Investment and raise their own profile. They are trying to increase their competitiveness and uplift their country and its people. One of these countries in particular is Nigeria.
Nigeria has often never seen eye to eye with the other perceived leader of Africa, South Africa. Nigeria often stands up and pronounces that they are the leader of Africa (either directly or indirectly), which they did at the recent Nuclear Security Summit in Seoul, South Korea. This is so much so that Nigeria believes it should be the next member of BRICS or BRINCS.
The West African country is currently hosting the 6th Lagos Economic Summit – EHINGBETI 2012 (April 23-25, 2012) entitled 'From BRICS to BRINCS: Lagos holds the key.' In a press release sent out prior to the conference, Ivor Ichikowitz, chairman of Paramount Group, South Africa's largest privately held defence contractor, said that the potential succession of Nigeria to BRICS would signal a positive step. However, and more importantly, Mr Ichikowitz argues that a pan-African BRICS would be a more helpful step for the continent.
Mr Ichikowitz is right; Africa needs its own BRICS. He didn't go into complete detail in his press release, but that is perfectly fine because I will finish his analysis for him.
The leaders of the various African regions do need to form their own body in order to promote African interests, as well as their own (political, economic, and even security in some instances).  Its name…KENSA.
KENSA, or Kenya, Egypt, Nigeria and South Africa, makes perfect sense. They are the 'heavyweights' in their respective regions (East Africa- Kenya, North Africa- Egypt, Southern Africa- South Africa, West Africa- Nigeria) and within their various political and economic regional blocs (Kenya- COMESA, Egypt- CEN-SAD, Nigeria- ECOWAS/CEN-SAD, South Africa- SADC, SACU).
Other African notables can be asked to join later depending on the success of the venture (ie Angola, Ghana).
| | | | | | | | |
| --- | --- | --- | --- | --- | --- | --- | --- |
| Country | GDP (2010, billion USD) | Rank in Africa | % of African GDP | Population | % of Africa (app. 1 billion) | Military Expenditure | World Ranking |
| Kenya | 32.163 | 10th | 1.86% | 39,000,000 | 3.9% | 594,000,000 | 77th |
| Egypt | 218.466 | 2nd | 12.6% | 83,000,000 | 8.3% | 3,914,000,000 | 41st |
| Nigeria | 216.803 | 3rd | 12.5% | 158,000,000 | 15.8% | 1,724,000,000 | 57th |
| South Africa | 357.29 | 1st | 20.6% | 49,000,000 | 4.9% | 3,735,000,000 | 43rd |
Why KENSA? Economics is the key indicator to examine in the 21st century because economics determines, among other things, how much you can spend on hard power (aka military). If we look at GDP figures alone, KENSA represents almost 50% of the continent (47.56% to be exact).
For South Africa, being a part of KENSA, and BRICS and KENSA for that matter makes perfect sense. Its 2011 foreign policy white paper proclaims that "its evolving international engagement is based on two central tenets, namely: Pan-Africanism and South-South solidarity. South Africa recognises itself as an integral part of the African continent and therefore understands its national interest as being intrinsically linked to Africa's stability, unity, and prosperity."
South Africa has actively pursued a policy of greater engagement, both economic and political, with its neighbours and the African continent as a whole. However, many around the continent do not see South Africa in the same light including Nigeria, as mentioned earlier.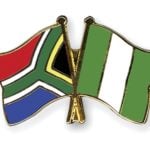 Therefore, the biggest hurdle to this KENSA exercise is whether or not South Africa and Nigeria would be able to work together. As Chris Landsberg writes, "Nigeria has long seen itself as a leader in Africa, having played a championing role in the anti-apartheid struggle, while South Africa sees itself an exemplar of both democracy and the conduct of international relations."
Interesting enough, when I googled KENSA, I received this definition, "The name of KENSA creates a restless, creative nature that takes you into many ventures, but does not allow you to see things through to a satisfactory completion." If this doesn't describe Africa, I don't know what does.
The 21st century is Africa's century and it needs to stop seeing 'things through to satisfactory completion.'
For example, the brainchild of Qaddafi aka the African Union is making headway in certain areas like peace and security, but it made a mockery of itself when it failed to elect a leader at its recent summit, which overshadowed the summit's theme of boosting intra-Africa trade. Moreover, it failed to assist the starving African people during the 2011 East Africa food crisis.
This is where KENSA can play a large role. It is much easier for four countries to decide on key political and economic issues than 54. It's much easier for four heads of state to sit around a table and discuss crucial issues then to have 54 countries maneuvering behind the scenes and forming alliances.
In view of the asymmetry of power, KENSA needs to come together and start taking on more of a leadership role. Kenya, Egypt, Nigeria, and South Africa can boost a 'uniform' presence and influence in the international arena that would have been unimaginable even a decade ago.
Photo credits- 1- http://www.ibtimes.com/articles/321440/20120329/brics-delhi-declaration-russia-china-india-brazil.htm
2- http://www.crossed-flag-pins.com/Friendship-Pins/South-Africa/Flag-Pins-South-Africa-Nigeria.html