Making Child Abuse Prevention Awareness a Daily Activity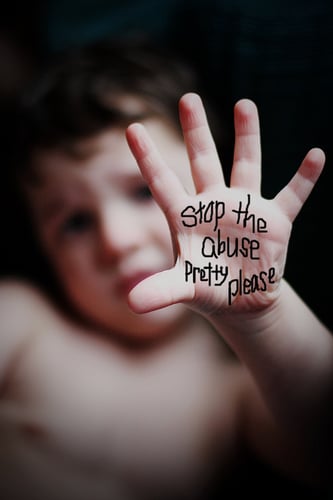 As we concluded the month of April, we also brought to an end
National Child Abuse Prevention Month
 in the United States.  However in light of the fact that each year there are more than 3 million child abuse reports (often containing the abuse of more than one child) made in the United States alone (
Child Help
), it seems that the idea of merely having a month dedicated to preventing child abuse isn't nearly enough.  Additionally should we ever stop raising awareness and seeking to protect children?  Of course not, thus take this moment to now make each day one to prevent child abuse, both in the United States and across the globe.
An estimated 300 million children worldwide are subjected to violence, exploitation and abuse, including the worst forms of child labor in communities, schools and institutions.  An estimated 1.2 million children are trafficked each year into exploitative conditions, including working in mining, factories or agriculture, recruited as soldiers in armed conflict or forced into commercial sex work.  Additionally those children who live in areas of extreme economic hardship and social disruption, including armed conflict, are at a greater risk for abuse and exploitation.  With an estimated 40 million children under the age of 15 suffer from violence, abuse and neglect worldwide, we cannot afford to dedicate one month a year to ending child abuse, but must make it a daily fight.
The numbers of reports regarding the mental, physical or sexual abuse of children are all under reported, leaving countless children in harm's way.  According to the 
Administration for Children and Families
, 12,180 children died from abuse and neglect between 2001 and 2008 in the United States alone.  However the actual number of child deaths in the U.S. is significantly higher, as many child maltreatment deaths are not recorded as such.  Additionally a number of studies have shown that there is a substantial amount of child abuse and neglect related fatalities, which are not recorded and there are little to no figures showing the number of child abuse fatalities worldwide.
Unfortunately countries across the globe continue to fall short, when it comes to the protection of their youngest citizens. Knowing the warning signs of abuse are one of our biggest keys to ensure that we keep our children safe from harm and prevent future abuse.  Please see my previous articles and resources; Knowing the signs of abuse to protect our children, See the Signs, Report It, and Save a Child's Life, and Signs and Symptoms of Abuse, to learn more on how you can protect and prevent children from abuse.  Together we can increase our awareness and prevention programs, both within the U.S. and across the globe.  Today is the first step in increasing awareness and reporting abuse, tomorrow is  we must work strengthen the laws protecting children across the globe to ensure that all children are given a fighting chance.
For more information please see my previous articles on child abuse and resources Links for Abused Children and Parents, Books for Children and Parents of Victims of Abuse, and Crisis Hotlines