So You Want to Coach the National Team?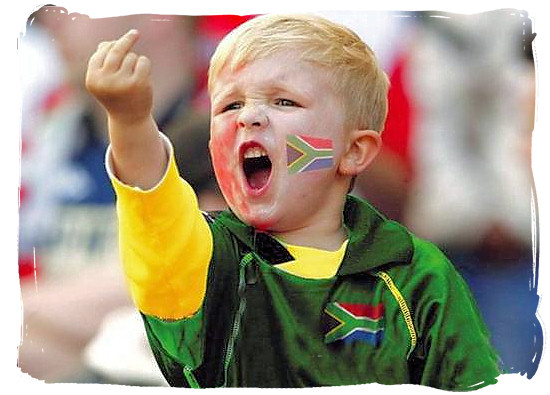 [South Africa Tours and Travel]
Man, it's not easy to coach at the highest level of South African sport.
Bafana Bafana is a mess. In the national team's first two qualifying matches for the 2014 World Cup, they drew with Ethiopia–a team everyone thought South Africa would handle easily– and Botswana–a team that actually was favored, which as much as anything shows the parlous state of a team that has done little bur disappoint for the last decade. The problems are systemic and most fingers should point to the South African Football Association (SAFA), but, as we know, coaches pay the price.  Pitso Motsimane certainly did himself no favors either with the team's performance or with the woeful display that failed to get Bafana Bafana to the African Cup of Nations because the powers that be did not know or did not convey the rule about what Bafana had to do in their last qualifying match. There were images of the team celebrating after their desultory 0-0 draw against Sierra Leone when they actually needed a victory perfectly embody a self regard out of all proportion to the team's accomplishments on the pitch. Now Bafana is going to need a win and some help in their remaining match of the group just to advance to the next stage of qualifying which is, to be blunt, woeful.
Meanwhile, new Springbok coach Heyneke Meyer barely has figured out where the bathrooms are in the Bok training facilities, and a subsection of fans are asking "has the Springbok coach gone mad?" Peter de Villiers, who stepped down at the end of 2011 before he was pushed out, probably knows the feeling as it seemed that "Div" never had a honeymoon with the passionate Bok fans–all of whom firmly believe they have greater acumen than just about anyone the rugby hierarchy can put at the helm. The greatest position in all of South African rugby has to be the fan's preference to be the next coach. The toughest job might be being that same guy the day after he gets the job. Meyer appears to be in hot water because of his squad selection for a test series against England, although a 22-17 victory over the visitors on Saturday had to help quiet some of the naysayers who wanted more representatives from the Stormers, a squad that sits near the top of the Super 15 table.
So if you want to coach at the highest ranks of South African sport, good on you. Best of luck. And remember–the day of your appointment is likely not only to be the greatest day of your career, it may well be your only enjoyable one.