Oslo, So Long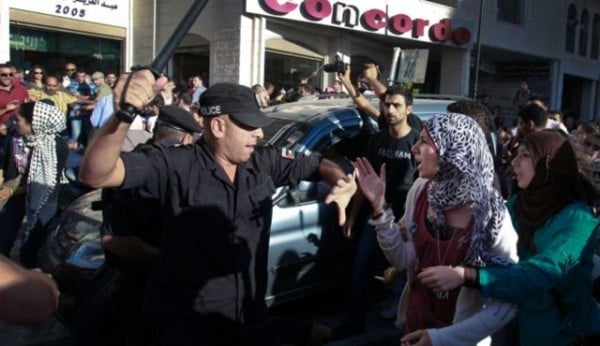 As a rite of summer in U.S. presidential campaigns, the nominee of the challenging party takes a trip out of the country to buff up his foreign policy credentials. Republican Mitt Romney is no exception, and his trip, not surprisingly, included a stop in Israel.
Romney has a long friendship with Israeli Prime Minister Binyamin Netanyahu, and Israel would be the stop where he could flex muscles against Iran and declare – in very helpful political photo ops – solidarity with the Israeli nation and people.
Alas, even the best prepped campaign stops can be smudged. "East Jerusalem is occupied territory," chief Palestinian negotiator Saeb Erekat told CNN after Romney's remarks. "Those who seek peace between Palestine and Israel and those who seek to save lives must stand tall for the two state solution and for East Jerusalem as the capital of the state of Palestine."
And there is the rub.  Not the expected push back of Romney, but the mention of the "two-state solution" as the accepted path to the future of the region.
To those looking with clear eyes to any chance of peace in the Middle East, the two-state "solution" for them has dissolved long ago. They and others widely believe that individuals who keep saying two-state do so to retain the status quo rather than find a viable solution.
That concern was vivid on Capitol Hill last week when an unusual array of conflicting voices for and against renewed Israeli-Palestinian peace talks came to recall the nearly 20 years since the dramatic signing of the Oslo Accords and to evaluate potential steps for moving forward.
"The Oslo Accords was a stillbirth from the beginning," said Rabbi Benny Elon, a former Israeli Minister of Tourism and President of the International Israel Allies Caucus Foundation, the event's convener. "We created a ticking bomb and it was only a matter of when it would explode."
Danny Danon, a Likud Member of the Knesset, added: "I make a new proposal of three countries: Israel, Jordan and Egypt. Establishment of a Palestinian state in the heart of the country is like establishing an Al Qaeda state in Washington."
In addition to Elon and Danon, participants at the IIACF conference included former Minister of Justice and Oslo architect Yossi Beilin; Jerusalem Post Deputy Managing Editor Caroline Glick; veteran State Department peace negotiator and Woodrow Wilson International Distinguished Scholar Aaron David Miller; American Task Force on Palestine Executive Director Ghaith al-Omari; and Foundation for Defense of Democracies Vice President of Research Jonathan Schanzer.
"After 20 years and little positive progress, the time has come to reevaluate our thinking and try a new approach, which is the only hope of moving towards a lasting peace," the IIACF said in a statement. "Leaders and experts have declared the Middle East peace process to be 'clinically dead.' Despite the many indications that the peace process – with the two-state solution as its end goal – is beyond recovery, the question is whether or not alternatives exist."
Since the outbreak of the second Palestinian uprising in September 2000, Israeli-Palestinian negotiations have never regained their full momentum. Subsequent years have seen rounds of violence, including Palestinian suicide bombings, thousands of rockets from the Gaza Strip and major Israeli military reprisals.
Glick said that Oslo's path of giving the Palestinians control of the West Bank was conducted under the "false premise" that it would make the conflict "immediately disappear and we would enter into a messianic era."
Beilin noted that the Oslo Accords were designed as a five-year negotiating framework. He posited the biggest "what if" of alternative history of the day: had Israeli Prime Minister Yitzhak Rabin not been assassinated in November 1995, "We would now have peace."
Regardless, al-Omari said Oslo had lasting value as "a game changer" that established "mutual respect" and "a prerequisite to move forward." He added, "We need to push for a way to get back to negotiations."
Throughout the program, members of Congress offered comments to the audience of approximately 75 people on the need for a strong U.S.-Israel alliance, much like Romney did. Speakers included U.S. Reps. Doug Lamborn (R-Colo.), Eliot Engel (D-N.Y.), Trent Franks (R-Ariz.) and Brad Sherman (D-Calif.)
"If there is one issue we do work together on, it is the strong support of Israel," Engel said. "We have to look at the situation as it is, not as we want it to be."
More than 60 years since the founding of the State of Israel, the Palestinians "still can't get the words out of their mouths" to recognize the Jewish state, he added.
And that, of course, is the key to the U.S. political dynamic. Oslo may be dead – but declaring support for Israel is alive and well. That gets votes. Translating that bully pulpit into an idea on how to truly make Israel well for the future might be more helpful – but eludes that sound bite from presidential candidates to those in Congress who vote.
(Photo Credit: AP)
Relevant Links:
http://www.jta.org/news/article/2012/07/22/3101356/legacy-of-oslo-accords-path-forward-comes-to-capitol-hill
http://azjewishpost.com/2012/on-capitol-hill-a-look-back-at-oslo-and-forward-on-peace-process/
http://www.israelnationalnews.com/News/News.aspx/158067#.UBWxJI7ENS8