Mali Explainer: A Q&A with Gregory Mann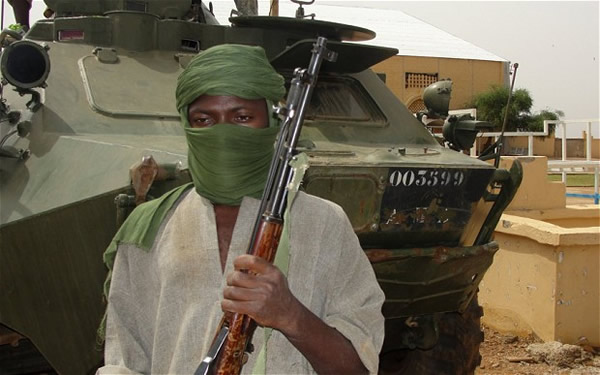 In this week's foreign policy debate between President Barack Obama and Mitt Romney, terrorism in the northern part of the West African nation of Mali was brought up unexpectedly.  FPA's Robert Nolan speaks with Mali Columbia University's Gregory Mann about the situation there.
Unabashed destruction of historic UNESCO sites. The banning of all music aside from the singing of verses from the Koran. The imposition of strict Sharia law. The rise of Islamic terrorism. No, this is not Afghanistan under the rule of the Taliban, though it sounds a lot like it. The above is actually taking place in what has been one of Africa's most stable countries for much of past 50 years.
Known for its rich musical heritage, magnificent mud mosques, and ancient cities like Timbuktu, the normally sleepy West African country of Mali—a former French colony whose northern border runs deep into the Sahara—has largely escaped the recent political instability experienced by its neighbors in the region.
All that changed earlier this year, when Malian soldiers staged a coup, ousting the government in Bamako over its handling of Tuareg separatists, nomadic tribes who have long sought a regional enclave of their own in the north. Ironically, the coup allowed the separatists, as well as al Qaeda-affiliated Islamic radicals (heavily armed with weapons spilling over from post-Qadhafi Libya) the chance to take control of the region and proclaim an independent state. Since then, they've destroyed ancient holy sites, carried out public floggings for violations of strict Islamic law, kidnapped Westerners and threatened to carry out terrorist attacks in countries that support an international intervention, particularly France.
That threat, however, has not prevented regional and international players from moving forward with plans to intervene. Indeed, the regional African group known as the Economic Community of West African States, with support from the African Union, was authorized last week by the United Nations Security Council to create a plan for intervention. It has broad support from neighboring Algeria, regional heavyweight Nigeria, France, and the United States, which is increasingly concerned with the rise of Islamic terrorism in the Sahel region.
So is an intervention a good idea? I called up my old friend Gregory Mann, one of just a handful of American experts on Mali based at Columbia University, and asked him to share a few thoughts on the looming intervention and whether it's a good idea. For a deeper look at the situation, check out Greg's analysis over at African Arguments.
What's the goal of any potential intervention in Mali?
If there is some kind of intervention, there will be two tasks. One is to retake the cities of the bend of Niger, Gao, Timbuktu, Ansongo, Menaka, the southern urban centers where most people actually live. The second is to get up into the far northern desert and take AQIM [Al-Qaeda in the Islamic Maghreb] and Ansar Dine on in their own territory. That would be a lot harder nut to crack.
What's the timeline for an intervention at this point?
The U.S. desire for a road map to elections that would put a legitimate, democratic government back in power would be sometime in April of 2013. This is interesting because it coincides with any reasonable kind of timeline for planning a military intervention. If both of those tracks went forward you would see both an ECOWAS [Economic Community of West African States] intervention and an election in April, which could be a train wreck.
What would an intervention force look like?
It would be comprised primarily of ECOWAS forces on the ground, and we've heard that there are EU and U.S. advisers assisting ECOWAS. There is also the expectation of behind-the-scenes American or French air and logistical support. Both the French and Americans are saying 'no way' to ground troops. Even the Gambia said they would chip in, but it would be primarily Nigerian troops, and I suspect from Niger as well. There's been a call for more contributions from Senegal, but it's quite overcommitted in terms of peacekeeping in region already.
Could an intervention result in a spillover into other countries in the region?
What I think is likely to happen is that you take back the southern bend from separatists which would likely be followed by a long-running counterinsurgency campaign in the north for quite some time that moves between Algeria, Libya, Niger, and becomes a very diffuse, low-intensity regional issue. One thing I'm worried about are the emerging links between Boko Haram and AQIM, and the success Boko Haram has had carrying out terrorist attacks in Nigeria. My fear is that if an ECOWAS force goes into Mali you could see attacks on civilians in places like Niamey, Bamako, Dakar, and other West African capitals. 
This article originally appeared on U.S. News and World Report.