Will there be a Code of Conduct in the South China Seas?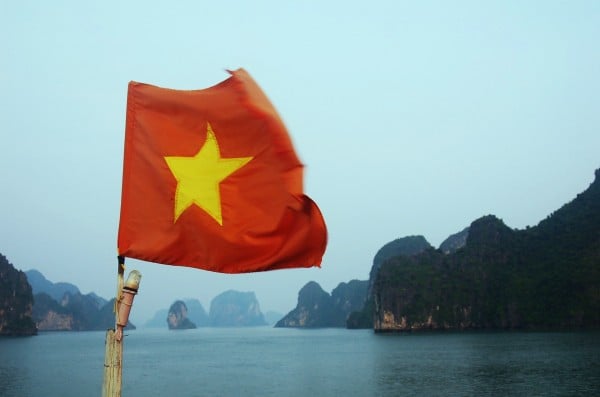 Today marks the start of the East Asia Summit, an annual forum where the leaders of the 10-member Association of Southeast Asian Nations (ASEAN) and their counterparts from eight other nations, including China and the U.S., meet to discuss security and economic concerns. One issue which may take center stage concerns conflicting claims over the South China Sea between China, the Philippines, Vietnam, Brunei, and Malaysia. The claims are not solely driven by nationalist fervor, but by also by economics. Some estimates put the proven and undiscovered oil reserves in the South China Sea as high as 213 billion barrels of oil, an amount exceeded only by the proven oil reserves of Saudi Arabia and Venezuela.
Cambodia's Prime Minister Hun Sen, who is hosting the forum, is expected to deliver an ASEAN consensus to Chinese Premier Wen Jiabao for talks on a binding Code of Conduct, aimed at reducing the chance of naval flashpoints. U.S. President Barack Obama will also attend the forum, and is expected to back calls for the Code of Conduct, while remaining neutral in the disputes and calling for their peaceful resolution.
Previously, a consensus on the sovereignty of the South China Seas has been elusive, with China intent on negotiating separately with each country. Talks collapsed back in July when ASEAN failed to agree on a joint communique for the first time in its 45-year history, after Cambodia blocked a Philippine request to include a mention of a stand-off between Chinese and Philippine ships at a disputed shoal off the Filipino coast. The U.S. has played a continued role in trying to settle the disputes, with Secretary of State Hillary Clinton visiting the region earlier this year. Many are hopeful the support shown by President Obama's attendance at the forum will help ASEAN settle the dispute once and for all. ASEAN diplomats are saying they have gotten unclear signals from Chinese officials, but are still hopeful a settlement will be reached.
However, the Chinese leadership have long been adamant regarding their claims to the South China Sea, and their foreign ministry has given no indication of changing their stance. The Chinese leadership realizes it has greater leverage going one-on-one against each country rather than taking on a team of ASEAN nations. With a new leadership coming into power, outgoing Premier Wen is unlikely to change their stance, especially since the change will be viewed as a sign of weakness among the ASEAN nations and the Chinese people, who have displayed their agitation over the dispute by protesting in dozens of cities.
We should not be surprised if a Code of Conduct is not agreed upon within ASEAN over the South China Sea dispute. China has already indicated it doesn't want the dispute to be a stumbling block to agreement on other issues being discussed by ASEAN, and will likely "kick the can down the road".  Even in the unlikely event a binding Code of Conduct is agreed upon, China will continue its policy of patient, creeping nationalization, confident that these small intrusions in disputed territorial waters are not significant enough by themselves to draw international attention and the wrath of an officially neutral U.S. administration.