Anti-corruption drive, political purge, or popularity ploy?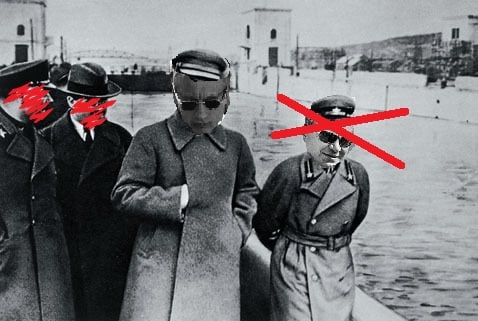 Heads are rolling in Moscow.
Over the past two months, two Russian ministers and the chief of the army have lost their jobs.
The October resignation of regional development minister Oleg Govorun was but a prelude to the recent high profile ousting of the reformist defense minister Anatoly Serdyukov. The latter ostensibly fell victim to a corruption investigation that also includes tantalizing parallels to the Petraeus scandal.
Now, Sergei Ivanov, head of the presidential administration, has also come under fire over massive embezzlement that took place in the development of Glonass, Russia's botched answer to GPS, during his tenure as deputy prime minister.
Today, the Financial Times reports that "investigators raided the homes of two people at the top of a state telecoms group on Tuesday, as a Kremlin-backed anti-corruption drive narrowed in on members of the Russian elite."
What's going on?
Corruption is one of the biggest worries facing average Russians. According to a recent Levada Centre poll, 80% of Russians consider it to be one of the country's biggest ills. It is also increasingly a source of political discontent — Alexey Navalny, the unofficial leader of the opposition, rose to prominence as an anti-corruption crusader.
A social scientist quoted in the liberal-leaning online newspaper Gazeta ru suggests that Putin, worried about becoming contaminated by the negative feelings held by the people about the ruling class as a whole, has decided to kill two birds with one stone: bolster his personal popularity by appealing to the public's anti-corruption sentiments as well as taking the opportunity to settle some scores within the elite itself.
And there is little doubt that the latest anti-corruption drive is firmly controlled from the top. Today, Gazeta ru reported that the Kremlim has told investigators to back off from launching a full-scale criminal probe into Serdyukov, despite the widespread belief that there is enough evidence to to do so.  "It's not 1937," Putin said shortly after Serdyukov's ouster, hinting at a desire to stop short of an outright purge.
Nevertheless, the main purpose in removing the former defense minister had much less to do with his alleged financial improprieties than with giving a gesture of support to the siloviki from the military industrial complex. They had been baying for Serdyukov's blood ever since the reformer wanted to form an independent military police force and reduce spending on domestically produced weapons. He also crossed a line by cheating on his wife, the daughter of "longtime Putin ally and former Prime Minister Viktor Zubkov, who currently serves as chairman of the natural gas monopoly Gazprom."
But one thing the anti-corruption drive is not, for the time being at least, is a strict showdown between coherent factions. After all, Serdyukov was until recently favored by Putin. Yet it does point to an increasingly visible bureaucratic feud that may yet spill over into something altogether more volatile.
The real question is whether flirting with anti-corruption will help bolster Putin's waning popularity, or unleash forces that he may ultimately be unable to control.