In the Land of Blood and Honey (2011)
This film is not only powerful but also excellent in every way.
It centers on a Muslim woman, Ajla, and a Serb soldier, Danijel, during the Bosnian war in the early 1990s.
Ethnic tensions, long suppressed by Tito, come to a head as Yugoslavia disintegrates.
The brutal ethnic cleansing of Muslims by Serbs is shown starkly in this movie. Also, people being executed and then dumped in mass graves is also portrayed.
Some scenes, like when a Serb, who is forcing every Muslim out of an apartment building, summarily kills a woman who complains is reminiscent of the same treatment Jews got in "Schindler's List."
First-time director Angelina Jolie does a fantastic job, in part because of the casting.
It appears all of the cast is Slavic and most come across as non actors. The film is in English but the cast members speak with heavy accents.
It is that fact – that the people tortured, raped, humiliated, and killed could be a friend, a relative, or a neighbor.
There are those who claim Jolie is biased and has told the story purely from the Muslim point of view. That is not true.
She does give some time to the Serbs, who say Muslims have blood on their hands, too.
Danijel's father briefly touches on the centuries-old animosity the Serbs and the Muslims have had since the time of the Ottoman Empire. He claims it was the Serbs who stopped the Turks from getting into Europe.
To say the Muslims were just as cruel and murderous in Bosnia as were the Serbs is like saying the Jews in the Warsaw ghetto uprising were equally to blame for killing as the Nazis. There is a scale difference and the Muslims didn't rape and torture as part of official policy as did the Serbs.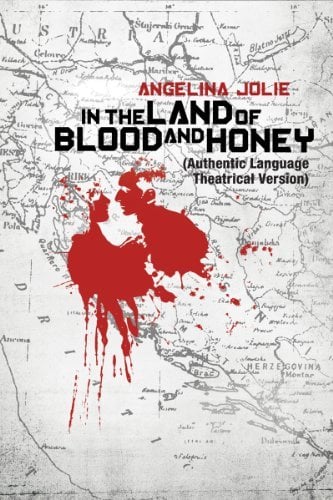 There is also a story of star-crossed lovers Ajla and Danijel.
It begins with a dance in a nightclub that is interrupted by a bombing. And everything goes downhill from there.
Ajla finds herself captive to Serbs in a camp where rape and torture is the order of the day. Danijel finds her there and keeps her for himself.
But the peace they find in each other is short-lived.
As much as they love each other, they are still a Muslim and a Serb in a time when neither group could even imagine being a lover to the other.
Jolie doesn't pull punches.
Shocking, brutal things happen and the viewer cannot help but squirm at times.
Perhaps what is most difficult to grasp is the sheer cruelty of the Serbs, who devise new ways of humiliating their captives.
What Jolie has done is help document a dark period in human history. For that she should be commended.
"In the Land of Blood and Honey" is available to rent.
Murphy can be reached at: [email protected]