Bean Counters Battle over Sovereignty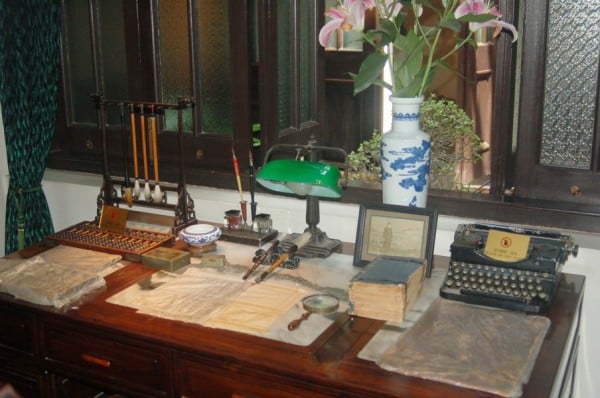 This week the U.S. Securities and Exchange Commission (SEC) charged China-located affiliates of the big five U.S. accounting firms with breaking securities laws by failing to provide documents from their audits of nine U.S.-listed Chinese firms under scrutiny. The SEC and the Public Company Accounting Oversight Board (PCAOB) are demanding that the accounting companies, BDO China Dahua Co. Ltd., Deloitte Touche Tohmatsu Certified Public Accountants Ltd., Ernst & Young Hua Ming LLP, KPMG Huazhen, and PricewaterhouseCoopers Zhong Tian CPAs Limited, release documents that investigators say are needed to determine whether there were accounting irregularities. The auditors are refusing, saying this would violate Chinese secrecy laws and perhaps reveal "state secrets". The PCAOB is expected to rule by year's end on potential sanctions against the Chinese affiliates of the accounting firms, which may include being forbidden from practicing and the resulting loss of many multinationals as clients. The nine Chinese companies, which the agency did not name, have stocks listed in the US, making them subject to US securities laws designed to protect U.S. investors. Investors in U.S.-listed Chinese firms have been spooked by the news, as shares in Baidu, Ctrip, Sina, and others tumbled on Tuesday following the SEC announcement.
This week's action marks a heightening of tension on a longstanding issue of security law sovereignty. In recent years, dozens of Chinese-based businesses have raised money in the United States through reverse mergers, using shell companies (with no real employees or offices) which allowed Chinese-based companies to go public without the high costs and regulatory scrutiny of traditional offerings. After some of the U.S.-listed Chinese companies were further scrutinized by short-sellers, who make money by betting on share prices falling, the companies saw their share prices plummeting, and regulators regained their lost vigor. The SEC has since delisted the securities of nearly 50 reverse merger companies, many of them Chinese, and filed fraud cases against 40 foreign companies and executives. In response to the delistings, China Development Bank recently set aside more than $1 billion to help smaller Chinese companies leave American stock exchanges. Some of the questionable business practices that are alleged include falsely boosting trading activity, misuse of company funds to benefit family members, filing false reports, and acquiring companies without board approval or proper disclosure.
One common method of attracting investors involves overstating the assets of a company. Back in June 2011, the short-selling research firm Muddy Waters initiated its coverage on a Chinese company called Sino Forest with a strong sell rating, claiming that the company overstated its Yunnan timber investments by approximately $900 million. The price of the company's shares subsequently plummeted, causing many investors to lose money. An independent committee appointed by the company's board later investigated and couldn't locate the two million acres of forest plantations the company said it managed in rural China. Sino Forest filed for bankruptcy in March, and on Monday, Ernst & Young said it had reached a $118 million settlement in a shareholder class-action lawsuit over Sino Forest and Ernest & Young's audit of the company.
For social media companies, showing huge numbers of users is another way to attract investors to buy your shares. Internet companies can easily fool others into inflated expectations, perhaps easier than timber, mining or natural resource companies. A report in Guangdong's Southern Metropolis Daily this year revealed a Weibo (China's equivalent of Twitter) user calling himself "little hippo", who claimed to create more than 10 million fake accounts using a team of 10 people. These so-called "zombie accounts" were then sold to others who used them to create the impression of followers and even driving up the valuations of companies, including Sina, the parent of Weibo.
These are just a couple of the examples of the accounting term "garbage in" which is prevalent in the developing world – making it difficult for countries to move up the trust chain when investors can only look to "garbage out" information when evaluating companies. Of course, such abuses happen in developed countries (lest we forget Enron), but in these countries there is a more widespread and battle-tested legal infrastructure to deal with these violations. Here in China, I'm afraid this practice of "garbage in" is more widely accepted as part of doing business and that cases like Sino Forest represent only the tip of the iceberg. Simon Moore, managing editor of Alfred Little estimates that at least 60% of all Chinese companies exaggerate their profits by more than 40% and that more than 80% exaggerate by over 20%. While his numbers may be little more than an educated guess, such questions have long been hanging over the valuations of Chinese companies, and have led to substantial short-selling of many Chinese companies who have listed on the U.S. and Canadian stock exchanges.
The long-standing issue of legal sovereignty over a U.S.-listed Chinese company's accounts is now hopefully drawing to a conclusion. Naturally, the SEC seeks to protect U.S. investors from fraud, and believes U.S. regulators should have primary supervising responsibility for the auditing firms. The Chinese regulators believe the China-based affiliates of U.S. auditing firms are sufficiently trustworthy and should be relied upon for investor information. However, should Chinese regulators refuse to back down, the SEC could simply refuse to accept accounts audited by these Chinese firms. This could lead to a massive delisting of all Chinese companies traded on the U.S. stock exchanges, including the more well-established companies, and result in a substantial fall in stock markets. Confidence of the world's top financial markets in Chinese companies would be diminished, and raising money to start or expand a business in China would become a solely national matter, using limited domestic funds to help companies grow. In turn, foreign investment in China may be scared away until foreign investors can come to trust the numbers put forth by Chinese companies. The choice for China is fairly clear – without greater trust in accounting and financial information, China's companies will struggle to obtain the approval of the international financial markets and fail to become world-class multinationals.