Wishing on a star…or a sleigh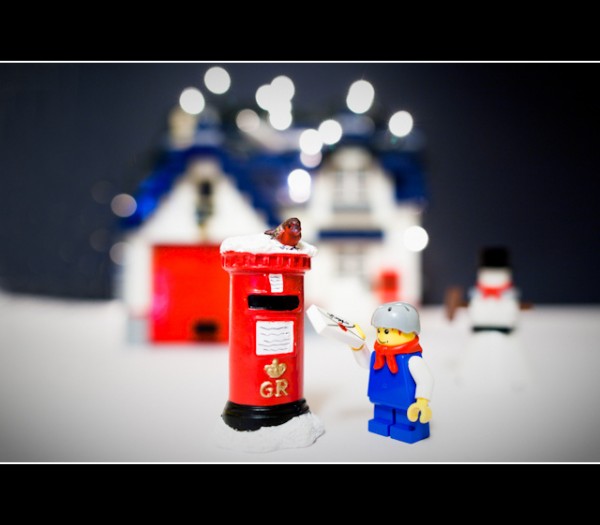 Dear Santa, it seems some progress for women's rights has been made in 2012 and awareness of issues disproportionately affecting women is increasing. So thanks to the little elves who've made that happen. But there's still a way to go…
My letter isn't too long so hopefully it will make it to the North Pole in time. I know you've already been sent at least one letter like this, by Laura Bates. She just asks for simple things, like women being able to walk down the street without crass comments about their cleavage or the threat of assault. Not being encouraged to wear skirts at work "because it's what the boss likes." Like Aretha had to spell out: R-e-s-p-e-c-t. That would be much appreciated.
We celebrated the first International Day of the Girl this year and Pakistan — and the world — got a wake-up call when extremists targeted the incredibly determined and resilient Malala. Santa, please could you put a sprinkling of her courage on each present you deliver this year so others can start to speak out for what they see as injustice and unfairness?
Santa, Hillary Rodham Clinton may be ending her term as Secretary of State but I have a feeling her legacy will continue. She has shown how capable women can be (as Condoleezza Rice did before her) and maybe, just maybe, will sow the seeds for the U.S. to follow in the footsteps of India, Australia, New Zealand, Iceland, Guyana, Latvia, etc., and finally elect a woman premier.
However, I know you're super-busy, Santa, so maybe if I asked for something small that may be easier? Could you please have a word with your elves down in the workshop and ask them to stop putting "boy" and "girl" on toy packaging? It's a bit sad in this day and age that some stray elves have decided that planes are only for boys. And in the U.K., supermarkets are convinced that only women are able to lift a finger on Christmas Day while everyone else becomes paralyzed and unable to move, judging by their TV adverts.
If you could sort this out for Christmas 2013, I would be really happy, and I don't think I would be the only one. To get you started Santa, so you have an idea of what you're up against, you should maybe start following @EverydaySexism.
Thanks, Santa.