Will the Iraqi Endgame be repeated in Afghanistan?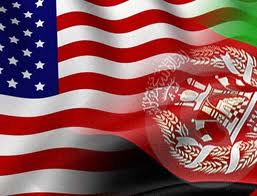 Even as President Obama trumpets his plans to withdraw U.S. combat troops from Afghanistan in two years' time, he also insists (though in a sotto voce way) that he wants to maintain a limited but long-term military presence focused on counter-terrorism missions and training Afghan security forces.  Of course, this is the same promise he made regarding the war in Iraq, only to beat a hasty exit a year ago.  A report this week by Reuters highlights the ramifications of how things played out in Iraq, including a marked loss of American influence with the government of Prime Minister Nouri al-Maliki coupled with growing Iranian clout; regional perceptions that the U.S. departure amounts to a strategic defeat; and U.S. companies frozen out of the expanding Iraqi oil sector.  Others (here and here) have noted the return of Al Qaeda following its defeat just a few years ago.
So is the endgame in Iraq a harbinger of things to come in Afghanistan?  The number of parallels is worrisome.  In the waning days of his administration, President Bush traveled to Baghdad to sign a status of forces agreement (SOFA) with Mr. Maliki that provided for the withdrawal of all U.S. forces from the country by the end of 2011.*  But it was widely assumed in Washington and Baghdad that the agreement would be amended following the Iraqi parliamentary elections in March 2010 to allow for a stay-behind contingent to train the Iraqi military, help patrol the country's airspace, and act as a check on Iranian influence.  Shortly after the pact's signing, U.S. Defense Secretary Robert M. Gates, who would be kept on by President Obama, stated that he envisioned a fairly sizeable residual force comprising "perhaps several tens of thousands of American troops."
Negotiations for a new agreement were delayed by the prolonged process of forming a new government in Baghdad following the 2010 elections and only began in earnest in mid-2011.  As Michael Gordon and Bernard Trainor chronicle in End Game, their new book on the administration's handling of the Iraq war, the Pentagon wanted to keep a residual contingent of 16,000 troops but the White House, focused on Mr. Obama's re-election campaign, eventually whittled that figure down to 7,000.  Vice President Joe Biden, tapped as the administration's point person for the talks, was so confident they would succeed that he declared "Maliki wants us to stick around because he doesn't see a future in Iraq otherwise.  I'll bet you my vice presidency Maliki will extend the SOFA."
Biden's assessment soon proved wrong as talks foundered on Washington's insistence that the follow-on force enjoy airtight legal immunities and that the Iraqi parliament sign off on any new agreement.  It did not help things that both Obama and Biden were largely disengaged from the negotiating effort, and the president's deficiencies when it comes to retail diplomacy – a common theme in many of his foreign policy problems as noted in earlier posts (here and here) – meant that he had little sway with Maliki.  By mid-October 2011, the administration had abandoned plans for maintaining any sort of military presence in the country.  In recounting the failure, Gordon noted in a New York Times report a few months ago that:
Some experts say that given the Iraqis' concerns about sovereignty, and Iranian pressure, the politicians in Baghdad were simply not prepared to make the hard decisions that were needed to secure parliamentary approval. Others say the Iraqis sensed the Americans' ambivalence and were being asked to make unpopular political decisions for a modest military benefit.
A similar pattern appears to be shaping up in Afghanistan.  Mr. Obama journeyed to Kabul this past May to sign an agreement with President Hamid Karzai providing for an "enduring strategic partnership" following the withdrawal of NATO combat forces from Afghanistan at the end of 2014.  The agreement, modeled in part on the Iraq agreement, allows for a possible U.S. residual force focused on blunting Al Qaeda's return in the country, training Afghan troops and providing emergency air support when Afghan units get in a pinch.  According to media reports (here and here), the Pentagon is seeking to keep up to 15,000 troops in the country but the White House is likely to settle on half that number.
Negotiations began last month to iron the details for a follow-on force though they seem likely to bog down on the same issue of legal protections that bedeviled the Iraq talks.  Karzai appears unlikely to bend on the issue, especially given the widespread outrage over the late-night massacre earlier this year of 16 villagers by a U.S. soldier who was whisked away for prosecution in the United States.  The Afghan leader, who has for years questioned fundamental aspects of the U.S. war strategy, also is confident that the regime in Kabul can stand on its own after 2014.  And Mr. Obama's frosty relationship with Karzai further reduces Washington's clout.
So far, Karzai's calculus seems to resemble Maliki's.  The Wall Street Journal quotes the Afghan leader's chief of staff as saying that "If the 150,000 foreign troops haven't been successful here so far, how could the 10,000, 20,000 or 30,000 that would stay inside their bases after 2014 achieve any success?"  Another major, though largely overlooked, factor impinging on Karzai's decision making is that his political future does not depend upon reaching an agreement, since he is unable by law to run in the Afghan presidential election currently scheduled for April 2014.  And as in Baghdad, Tehran's growing influence in Kabul could play a role in thwarting U.S. plans.
On the American side of the equation, Mr. Obama's persistent rhetoric about bringing troops home and freeing up resources for doing nation building at home means that he faces a tall order in making the case to a war-weary public about keeping even a minimal force behind in Afghanistan.  Reflecting the political climate, the New York Times recently editorialized in favor of pulling out all U.S. troops as quickly as possible and the U.S. Senate last month voted overwhelmingly for expediting the drawdown of U.S. combat troops.  Moreover, Vice President Biden's remarks during his October debate with Paul Ryan – "We are leaving [Afghanistan] in 2014, period" – were so emphatic that they raise questions about the administration's political will.
The coming year contains several defining moments when it comes to Afghanistan's evolutions and the future of U.S. engagement in the country.  One is whether the political calculations in Washington and Kabul will move in sync.  Another is whether there is serious intent behind Pakistan's newly professed desire to play a constructive role in its neighbor.  I'll turn to this latter issue in my next post.
*A further parallel between the Iraq and Afghanistan cases — more of a historical note — is that much of the heavy lifting in drafting the status of forces agreement signed by President Bush in December 2008 and the strategic partnership agreement signed by President Obama two and a half years later was done by Ryan C. Crocker, the peripatetic diplomat who served as U.S. ambassador in Baghdad (2007-09) and Kabul (2011-12).
This commentary was originally posted on Monsters Abroad.  I invite you to connect with me via Facebook and Twitter.